Camden, Sumter, Lexington, Newberry, Orangeburg, Columbia, and Aiken, SC.
Paxil
Paxil is a common antidepressant used to treat many mood disorders by helping to restore the balance of serotonin in the brain. Paxil is one of many antidepressants in the class of drugs known as selective serotonin reuptake inhibitors (SSRIs).
Paxil has many uses for treatment including:
Depression
Obsessive-compulsive disorder
Premenstrual dysphoric disorder
Post-traumatic stress disorder
Anxiety disorder
Panic disorder
Many people with any of the above disorders have an unbalance of serotonin levels in their brains. Serotonin is a neurotransmitter found in the central nervous system and is responsible for maintaining a positive mood. Serotonin can be absorbed too quickly and result in a saddened state of mind. SSRIs like Paxil inhibit the reuptake of serotonin creating a positive mood.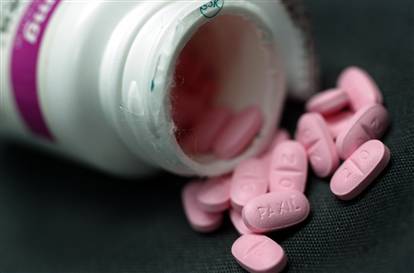 Symptoms Caused by Paxil Use
Paxil, as well as other SSRIs, is a dangerous drug that causes many side effects and symptoms that can be worse than the symptoms the drug is meant to treat. Paxil may cause the following:
Paxil may cause the following:
Feelings of depression
Suicidal thoughts
Headaches
Tremors
Mania
Insomnia
Apathy
Diarrhea
Impotence
Muscle aches
Heightened levels of risk taking
Raised aggression
Night tremors
Schizophrenia
Changes in sexual interest
Weight and appetite changes
The U.S. Food and Drug Administration (FDA) has issued several alerts about the side effects, symptoms, and risks associated with the use of Paxil. One alert issued in July of 2006 stated the major risks of taking Paxil during pregnancy. Many other alerts were issued about the risks of taking Paxil in conjunction with other drugs such as migraine headache medications. Conditions can develop in patients and their children such as:
Congenital malformations
Primary cardiovascular malformations
Persistent pulmonary hypertension
Serotonin syndrome
Along with alcohol, some of the medications that should not be used in conjunction with Paxil include:
Aurorex
Nardil
Marplan
Eldepryl
Parnate
Lithium
Warfarin
Sumatriptan
Tricyclic
Paxil also causes serious withdrawal symptoms when a patient ceases to use the medication after taking it for an extended period of time. Some of the more common withdrawal symptoms are depression, thoughts of suicide, anxiety, and nausea.
Getting Help with Your Dangerous Drug Case
Please contact the defective drug attorneys at the law offices of McWhirter, Bellinger and Associates, P.A. Our product liability lawyers in SC have the experience and knowledge you need to file your dangerous drug case. We serve clients in and around the Camden, Sumter, Lexington, Newberry, Orangeburg, and Columbia, South Carolina, areas.
With offices in Aiken, Camden, Columbia, Lexington, Newberry, Orangeburg, and Sumter, South Carolina, our personal injury lawyers are ready to serve you.
For immediate help, call today at 888-353-5513.
LOCATIONS
Columbia
(1807 Hampton Street Columbia, South Carolina 29201)
Sumter
(485 N. Lafayette Drive Sumter, South Carolina 29150)
Lexington
(119 East Main Street Lexington, South Carolina 29072)
Camden
(919 Broad Street Camden, South Carolina 29020)
Orangeburg
(104 Office Park Drive Orangeburg, South Carolina 29118)
Newberry
(2203 Wilson Road Newberry, South Carolina 29108)
Aiken
(231 Pendleton Street, NW Aiken, South Carolina 29801)