Columbia, Lexington, Orangeburg, Sumter, Camden, Newberry, and Aiken, SC.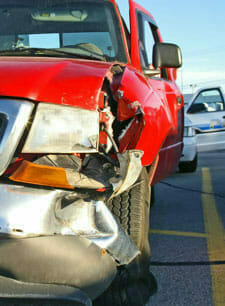 The National Highway Traffic Safety Administration (NHTSA) states that approximately 270 lives are saved for every one percent increase in seat belt use. This is an impressive statistic, and one that encourages people to buckle up, even for short trips.
While the U.S. Department of Transportation's (DOT) 2007 report recorded the fewest number of traffic fatalities since 1994, it indicated that motorcycle accidents are on the rise (6.6% increase from 2006), accounting for 13 percent of all fatalities.
Helmets have been shown to reduce motorcycle crash fatalities by 37%. Sadly, helmet use has dropped from 70% in 2000 to 58% in 2002. By 2013, new vehicles will be required to provide side-impact protection to reduce the severity of injuries and the number of brain injuries from car crashes. Side-impact crashes cause 28% of fatalities and usually involve brain injuries. Also, a nationwide campaign is underway to increase awareness of the need for helmets and to warn against drunk driving.
While the number of fatalities involving drunk drivers in 2007 dropped 3.7% from the previous year, 25 states report an increase in deaths involving drunken motorcycle drivers. An August 2008 report by NHTSA shows that 37% of all fatal crashes involving blood alcohol levels above .08 occurred between 6 p.m. and midnight, and another 28% between midnight and 3 a.m.
Drivers and pedestrians can improve their safety and prevent auto accidents if they are aware of the dangers compounded by poorer visibility and a greater likelihood of intoxicated drivers on the road during the evening and night hours.
Of the 42,642 traffic fatalities in 2006, 4% of them were age 14 or younger. While 1,794 children were killed in traffic accidents, 1,335 were occupants of vehicles and 45% of them were unrestrained. Children also accounted for 8% of all people injured in vehicle accidents. This equates to five children per day dying from vehicle accidents.
Auto accidents can be avoided and safety can be improved by properly using restraints such as seat belts and car seats, wearing helmets when riding motorcycles, observing traffic lights, and responding appropriately to traffic movement. Teach children to watch traffic, even when they have the right of way. Be sure your children remain buckled in when driving. Be sure to read the child safety-seat instructions and install the seat properly so your child is secured safely. Children 12 and under are safest in the back seat since the front seat airbag could cause injury.
If you or a loved one has suffered an injury as a result of a vehicle accident, contact the auto accident lawyers at McWhirter, Bellinger & Associates, P.A., for a free consultation. Offices are located in Aiken, Camden, Columbia, Lexington, Newberry, Orangeburg, and Sumter, South Carolina.
For immediate help, call today at 888-353-5513.
LOCATIONS
Columbia
(1807 Hampton Street Columbia, South Carolina 29201)
Sumter
(485 N. Lafayette Drive Sumter, South Carolina 29150)
Lexington
(119 East Main Street Lexington, South Carolina 29072)
Camden
(919 Broad Street Camden, South Carolina 29020)
Orangeburg
(104 Office Park Drive Orangeburg, South Carolina 29118)
Newberry
(2203 Wilson Road Newberry, South Carolina 29108)
Aiken
(231 Pendleton Street, NW Aiken, South Carolina 29801)