Columbia, Lexington, Orangeburg, Sumter, Camden, Newberry, and Aiken, SC.
More than 35,000 people are killed in motor vehicle accidents each year and more than 2.4 million people are injured, according to statistics gathered by the National Highway Traffic Safety Administration (NHTSA) for 2015. Many of these lives could be saved and many of these injuries could be prevented if more drivers and passengers made safety a priority.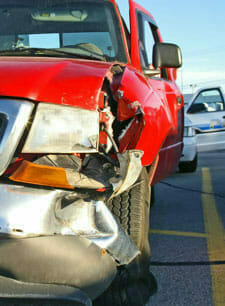 Seat Belts
Wearing your seat belt and encouraging your passengers to buckle up can save lives. The NHTSA reports that approximately 270 lives are saved for every one percent increase in seat belt use.
Motorcycle Helmets
NHSTA estimates that more than 1,600 lives were saved in 2014 because of the use of motorcycle helmets and that an additional 600 lives could have been saved if all motorcyclists had worn helmets.
Drunk Driving
In 2015, over 10,000 people were killed in alcohol-impaired-driving crashes. On average, someone died every 51 minutes because of a drunk driver. Fatal crashes occurred 3.5 times more often during nighttime hours. And drunk driver crashes occurred more often on the weekends. Avoiding driving during peak drunk driving hours can help reduce your risks of being involved in a drunk driving accident, and, of course, making it a rule to never drive under the influence of alcohol can save lives.
Distracted Driving
Almost 3,500 people lost their lives in distracted driving accidents in 2015 and 391,000 people were injured. Although anything that takes your mind, eyes, and hands away from driving can be classified as a distraction, in recent years, the rise of cell phone use and other electronic devices while driving continues to pose a threat to everyone's safety on the roadways. Putting the phone down and saving the texts for later is the only way to guarantee that your full attention is focused on the road.
Pedestrians
In 2015, 5,376 pedestrians were killed in auto accidents and 70,000 people were injured. Although there is no one cause for auto-pedestrian accidents, both drivers and pedestrians can be more aware of their surroundings and more cautious in watching for one another when sharing the roadways.
Teens Drivers
Teen drivers are involved in three times the number of auto accidents per mile driven as all other drivers. Motor vehicle accidents are the leading cause of accidental death among teenagers, representing one-third of all teen deaths. Teen driver accidents are due most often to:
Inexperience
Immaturity
Speeding
Not wearing seat belts
Distractions while driving, such as cell phones, loud music, young passengers, eating
Drowsiness
Driving at night
Drug use
Preventing Auto Accidents
Being aware of the many causes of auto accidents is the first step to preventing them. Once you understand why accidents happen, you can begin to take precautions to prevent them. Although not all accidents are preventable, you can decrease your risk for being involved in an accident with these tips.
As a driver, watch for pedestrians who are not in crosswalks, especially children or animals who may dart into the roadway.
Be aware of an increasing population of older people. Their reflexes while driving may be slower, and their gait will be slower.
Develop patience during traffic jams. You are not going to get to your destination any faster by losing your temper, and you will increase your chances of an accident. Leave earlier or take a less-traveled route.
Weather-related accidents are often avoidable. By law, you are required to drive in accordance with road conditions. Slow down when roads are wet or icy, even if it means slowing to a snail's pace. Slow down in high winds.
Leave plenty of space between you and the vehicle in front of you. That amount of space is often described as two to three seconds of driving time, but add one additional second for every ten miles per hour over 40 miles per hour, and two if you are driving a longer, heavier vehicle.
Side winds can make it harder to control your vehicle, and passing large trucks or pulling trailers can subject you to sudden changes in the effects of wind on your vehicle. High winds and wet or icy roads can cause you to lose complete control.
Despite your best efforts to avoid an accident, estimates show that you can expect to be involved in one every five years. If you have been injured in an accident caused by someone else, you may be entitled to collect damages.
If you or a loved one has suffered an injury as a result of a vehicle accident, call McWhirter, Bellinger & Associates, P.A., today at 888-353-5513 for your free consultation. Our offices are conveniently located in Aiken, Camden, Columbia, Lexington, Newberry, Orangeburg, and Sumter, South Carolina.
LOCATIONS
Columbia
(1807 Hampton Street Columbia, South Carolina 29201)
Sumter
(485 N. Lafayette Drive Sumter, South Carolina 29150)
Lexington
(119 East Main Street Lexington, South Carolina 29072)
Camden
(919 Broad Street Camden, South Carolina 29020)
Orangeburg
(104 Office Park Drive Orangeburg, South Carolina 29118)
Newberry
(2203 Wilson Road Newberry, South Carolina 29108)
Aiken
(231 Pendleton Street, NW Aiken, South Carolina 29801)