Camden, Sumter, Lexington, Newberry, Orangeburg, Columbia, and Aiken, SC.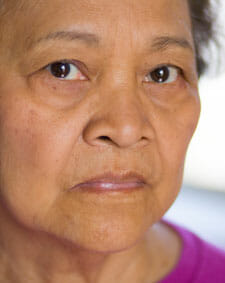 Social Security Lawyers in South Carolina – McWhirter, Bellinger & Associates, P.A.
The caring and compassionate legal staff at McWhirter, Bellinger & Associates, P.A. in Columbia, South Carolina, understand how difficult it is to be too sick or injured to work and provide for your family. We help South Carolinians receive the disability benefits to which they are entitled following an accident at work or if they are too ill to work.
Click here to read more about Social Security Disability Requirements.
South Carolina Social Security Disability is a complex government program that provides financial assistance to those unable to work, but there is an abundance of red tape, deadlines, and paperwork that can make it very difficult for you to receive the benefits you deserve. We understand the system, and we know how the process works. We can assure you that if you qualify for benefits, we will get them for you, and we will get them as soon as possible. Some people wait months, even years, to get benefits they are owed, and some never get them at all. We will work very hard to make sure that does not happen to you. Just leave the legal matters to us.
If you have not yet applied for social security benefits, you can apply at your local social security office, online at www.ssa.gov or call 1-800-772-1213.  Once you have completed the application process, you will either be accepted or rejected by Social Security Administration.  If you receive a denial at any level of the process, you have 60 days to appeal the decision.
We are experienced in Social Security Benefit cases and will meet with you to discuss the details of your case during a confidential consultation at no cost to you. No one plans to become disabled, and it's a hard realization to accept. It is also a terrible injustice when people who have worked their whole lives are denied the very benefits they have earned. Don't let this happen to you. If you have applied for benefits on your own and have been rejected (as most applicants are their first time), please call us so we can make sure you get approved the second time around.
Types of Disabilities Covered by Social Security Disability Insurance (SSDI)
SSDI disabilities are many and varied. You may qualify for SSDI benefits if you suffer from one or more of them.
To learn more about Social Security Disability and how the process works in South Carolina, please contact the social security lawyers in South Carolina at McWhirter, Bellinger & Associates, P.A., today.
With offices in Aiken, Camden, Columbia, Lexington, Newberry, Orangeburg, and Sumter, South Carolina, our social security attorneys and staff are ready to serve you.
For immediate help, call today at 888-353-5513.
LOCATIONS
Columbia
(1807 Hampton Street Columbia, South Carolina 29201)
Sumter
(485 N. Lafayette Drive Sumter, South Carolina 29150)
Lexington
(119 East Main Street Lexington, South Carolina 29072)
Camden
(919 Broad Street Camden, South Carolina 29020)
Orangeburg
(104 Office Park Drive Orangeburg, South Carolina 29118)
Newberry
(2203 Wilson Road Newberry, South Carolina 29108)
Aiken
(231 Pendleton Street, NW Aiken, South Carolina 29801)
Great team. Very patience and diligent. They made it happen for me, just in the nick of time. Thank you.