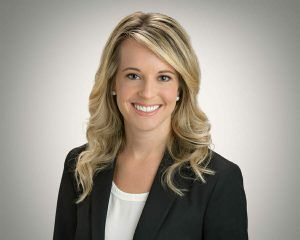 Ashleigh Anne McKinney
Personal Injury Attorney
Ashleigh Anne McKinney, an associate with McWhirter, Bellinger & Associates, P.A., is a tireless advocate for her clients. She handles all forms of automobile accident and personal injury cases. If you have been injured in an accident, Ms. McKinney will bring her experience, knowledge, and competitive spirit to get you the money you deserve.
Ms. McKinney is a graduate of Duke University and the Wake Forest School of Law and is an active member of the South Carolina Bar Association, the Richland County Bar Association, the South Carolina Association for Justice (formerly known as the South Carolina Trial Lawyers Association), Injured Workers Advocates, and the South Carolina Workers Compensation Educational Association.
With offices in Aiken, Camden, Columbia, Lexington, Newberry, Orangeburg, and Sumter, South Carolina, our personal injury lawyers are ready to serve you.
For immediate help, call today at 888-353-5513.