Personal Injury Lawyers in South Carolina
Injury at the hands of another person's negligence and carelessness can have devastating effects on your life. At McWhirter, Bellinger & Associates, our personal injury lawyers understand the trauma and stress that injury to you or your loved one brings to your family.
For more than 45 years in Columbia and throughout South Carolina, our personal injury lawyers have represented clients in many personal injury practice areas. We fight for the compensation that personal injury victims like you deserve.
The Cost of Injury
When you or a loved one is injured, we understand that you aren't just recovering from the physical pain. Injury from the carelessness of someone else also takes a toll on you and your family financially and mentally. Whether you have suffered injuries from an auto accident, medical malpractice, or some other cause, we know that you may have suffered other costs too, including:
Medical bills
Missed work
Loss of future income
Mental distress
Funeral expenses
Our South Carolina personal injury lawyers know that you probably haven't prepared for the costs of long-term recovery and expensive treatments. No one plans for this kind of misfortune, and you shouldn't have to. At McWhirter, Bellinger & Associates, we want to help you recover these costs. You should be able to focus on healing without the added stress of worrying about paying for your recovery. Our experienced injury lawyers can help you seek compensation for the losses you have already incurred and may continue to accrue for the rest your life.
Do You Have A Personal Injury Claim?
If you or a loved one has been injured because of someone else's negligence, you may have a personal injury claim. Our personal injury lawyers at McWhirter, Bellinger & Associates, P.A., can put their years of experience in the Columbia area to work for you. We may be able to help you get the compensation you deserve.
Are you seriously injured?
Injuries occur every day from auto accidents, defective products, medical malpractice, and a host of other causes. If you've suffered an injury and are dealing with mounting medical bills, pain and suffering, or the inability to return to work, you will want to seek out our personal injury lawyers to review the extent of your injuries and determine how we might best help you pursue a legal cause of action.
At McWhirter, Bellinger & Associates, P.A., we are happy to discuss your potential case for free. You should be able to make an informed decision about moving forward with your legal case once you have the opportunity to speak with one of our personal injury lawyers and discuss the merits of your case.
Is someone else at fault?
One of the things we'll discuss during your initial consultation with one of our personal injury lawyers is who was at fault for your injury. To make a claim for personal injury, another person has to have caused your injuries through their negligence or intentional actions. Think about questions like these regarding your own injuries:
Were you involved in an auto or boating accident where the other driver was at fault?
Did you receive defective, dangerous drugs that resulted in harmful side effects?
Did someone's dog bite you?
Did you slip and fall on someone else's premises?
If someone else caused your injuries, then you can likely make a claim against them.
Can you recover damages?
One of the reasons to file a personal injury claim is to get the compensation for which you are entitled. These damage payments can allow you to pay your medical bills, pay for your rehabilitation, and start putting your life back together. One of our personal injury lawyers will help you identify who you might be able to recover damages from for your injuries.
Types of Personal Injury Claims
In Columbia and all over South Carolina, our personal injury lawyers at McWhirter, Bellinger & Associates represent clients who are suffering from all types of personal injuries. If you have been injured because of the negligence of another, you may have a claim for compensation for your injuries. Our personal injury lawyers can evaluate the strength of your claim and advise you on moving forward.
Common Types of Personal Injury Cases
Accidents, toxic substances, and misdiagnoses are just some of the types of personal injury claims our personal injury lawyers have successfully litigated for our clients. People like you are wounded every day by the carelessness of others, and South Carolina injury attorneys McWhirter, Bellinger & Associates are committed to recovering the most we can for our clients to restore their lives. Some of the common cases we see are:
What defines personal injury?
Read more: What defines personal injury?
"Personal injury" is when a person is harmed by another person or entity due to that party's negligence or recklessness. Personal injury law allows an injured party to file a claim for losses stemming from the incident that harmed them.
When pursuing a personal injury claim in South Carolina, the injured person aims to hold the party that harmed them accountable for their actions. When they are successful, the injured party typically receives compensation to help cover the physical, emotional, and financial damages incurred.
These types of cases can result in a settlement or a court verdict, and a McWhirter, Bellinger & Associates personal injury attorney can help you receive just compensation based on the facts of your case.
The experienced attorneys at McWhirter, Bellinger & Associates can help navigate the complex legal system to make sure their clients receive the compensation they deserve for current and possible future losses associated with their personal injury claim.
What area of law is personal injury?
Read more: What area of law is personal injury?
Personal injury cases in South Carolina are covered under tort law. They are civil claims and lawsuits, not criminal cases. Most of these cases are settled outside of court, although some go to court because a settlement cannot be reached between the two sides.
As a tort liability state, South Carolina allows the not-at-fault person in an accident to pursue a claim against the at-fault party. It is also a comparative negligence state, which means the plaintiff can still be eligible to receive damages even if they are partly to blame for an accident – just as long as their contribution to the accident was less than 50 percent. In comparative negligence cases, the plaintiff can be barred from collecting damages for the percentage they contributed to the accident.
How do I know if I have a personal injury claim?
Not everyone who is injured in an accident has a personal injury claim. Every case is unique, but there are generally two facts that need to be present to file a claim:
You've been injured
Personal injury cases are designed so that victims can be compensated for injuries that disrupt their life. After an accident, if you are in any pain or are medically compromised in any way, it's important to see a doctor right away. Sometimes it may take a day or two for the injuries from an accident to appear.
Your injuries are a direct result of someone else's negligence or recklessness
While some injuries are indisputably the fault of someone else (such as a drunk driver who rear-ends another car), other cases require more investigation. For example, a slip-and-fall case caused by a wet floor at a store might not be the fault of the store owner if the wet floor was clearly and adequately marked.
Once these two points have been determined, a personal injury attorney can build your case by detailing the extent of your injuries, the medical treatment you've received, what problems you're currently experiencing and are likely to experience in the future, and how your life has been impacted by the event. Make sure you check with an experienced attorney if there is any question about a personal injury case.
What is the statute of limitations for personal injury?
The statute of limitations for personal injury cases in South Carolina is dependent on the type of case and who is being sued. Since this is case-specific, it would be best to contact a lawyer to find out the precise time limit on a particular case. A lawsuit must be formally filed in the state's civil court system within the statute of limitations, or the case may be denied.
However, some cases aren't so straightforward. For example, if a person takes a harmful medication, it may take days or weeks to realize they were injured by the product. When the realization of an injury is delayed, the law turns to the discovery rule – the moment when the victim knew or should have known the injury had occurred.
However, if the victim was a minor when the injury occurred, they often have a longer period to file a claim. If the victim was mentally incapacitated when they were injured, they too may have a special period of time to file suit from the date of the injury – unless they're alleging medical malpractice, in which case a standard statute of limitations may apply.
Although South Carolina law allows for victims to take their time filing a personal injury lawsuit, victims are highly advised to file their claim as soon as possible.
Do I need a personal injury lawyer?
Read more: Do I need a personal injury lawyer?
Personal injury claims can be extremely complex, and one misstep can cost you. It is highly advised that you hire a qualified attorney who knows the law and how to apply it to your unique case. A skilled South Carolina lawyer will be able to anticipate how the other side will respond and argue your case accordingly. 
Attorneys know exactly what to expect from insurance companies who will try everything they can to avoid paying out a fair sum. The personal injury lawyers at McWhirter, Bellinger & Associates will not accept lowball offers from the other side. Instead, they'll carefully calculate what you're rightfully owed and do everything they can to make sure you receive that amount.
It's also important to remember that these cases can be exhausting and take away from what matters most – your recovery. When you hire a lawyer, you are hiring them to take care of every single thing related to your case. They will fight for your best interests so that you can focus on getting better.
The other side will also have a lawyer, so hiring your own skilled attorney can help level the playing field.
When should I contact a personal injury lawyer?
Your health and well-being are the top priorities following an injury. If you've been hurt in an accident, the first thing to do is get the medical care you need. Once that is done, you are advised to get in touch with an attorney as soon as possible.
There's no reason to delay hiring a personal injury attorney, even though South Carolina's statute of limitations allows you to do so. The sooner a personal injury lawyer starts working on your case, the sooner you can start focusing on your recovery, receive the compensation you're owed, and put the case behind you.
McWhirter, Bellinger & Associates is proud to offer free case evaluations with absolutely zero obligation. Our attorneys are highly experienced and have been fighting for South Carolina accident victims for more than four decades. Give us a call at 888-353-5513, and we'll be happy to review your case. It won't cost you anything to see if we can help.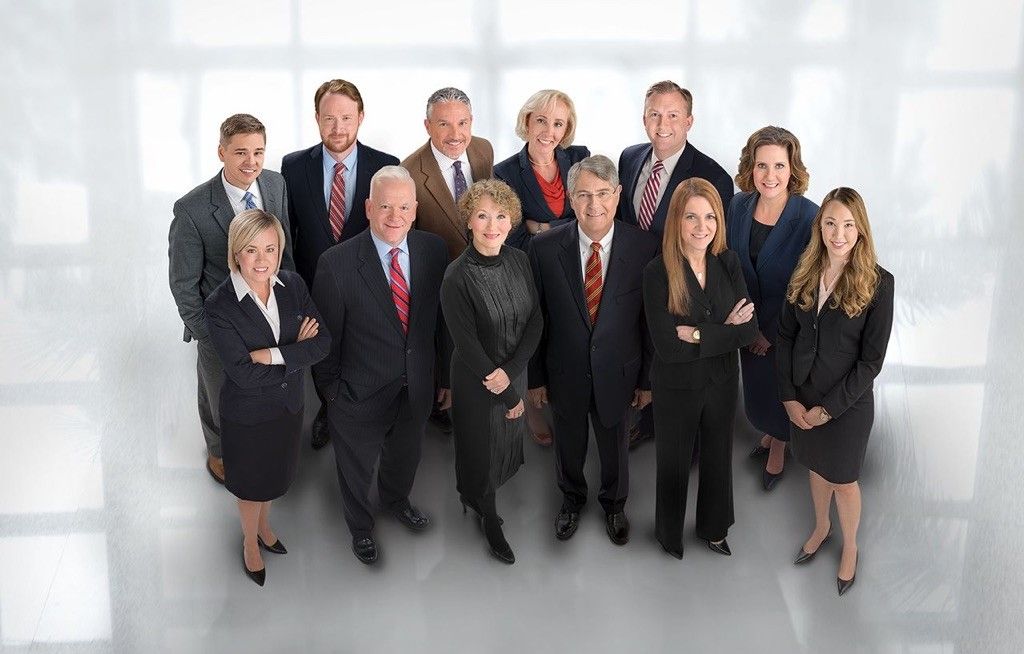 Experienced Injury Lawyers on Your Side
Our personal injury lawyers are available in offices throughout South Carolina to represent you where you live. We are accustomed to working with medical experts, accident reconstructionists and within the South Carolina court system. We will work to build a strong case and get you the compensation you need for recovery.
If you have been injured and need to speak with an injury lawyer in Columbia, South Carolina, or the surrounding areas, please contact McWhirter, Bellinger & Associates for your free initial consultation.