South Carolina Social Security Disability Attorneys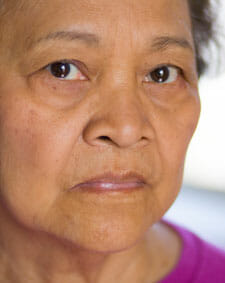 The caring and compassionate legal staff at McWhirter, Bellinger & Associates, P.A. in Columbia, South Carolina, understand how difficult it is to be too sick or injured to work and provide for your family. We help South Carolinians receive the disability benefits to which they are entitled following an accident at work or if they are too ill to work.
South Carolina Social Security Disability is a complex government program that provides financial assistance to those unable to work, but there is an abundance of red tape, deadlines, and paperwork that can make it very difficult for you to receive the benefits you deserve. We understand the system, and we know how the social security disability hearing process works. We can assure you that if you qualify for benefits, we will get them for you, and we will get them as soon as possible. Some people wait months, even years, to get benefits they are owed, and some never get them at all. We will work very hard to make sure that does not happen to you. Just leave the legal matters to us.
If you have not yet applied for social security benefits, you can apply at your local social security office, online at www.ssa.gov or call 1-800-772-1213. Once you have completed the application process, you will either be accepted or rejected by Social Security Administration. If you receive a denial at any level of the process, you have 60 days to appeal the decision.
We are experienced in Social Security Benefit cases and will meet with you to discuss the details of your case during a confidential consultation at no cost to you. No one plans to become disabled, and it's a hard realization to accept. It is also a terrible injustice when people who have worked their whole lives are denied the very benefits they have earned. Don't let this happen to you. If you have applied for benefits on your own and have been rejected (as most applicants are their first time), please call us so we can make sure you get approved the second time around.
What is Social Security Disability?
Social Security Disability Insurance (SSDI) is a federally funded program that provides financial assistance to people who have become disabled and are no longer able to work. The program is managed by the SSA (Social Security Administration) and distributes benefits to people whose medical condition prevents them from working for 12 months or longer.
The SSDI claims process is highly complicated, and it is common for people with legitimate claims to be unfairly denied by the SSA. To ensure that you receive the benefits to which you are entitled, it is important to work with an experienced attorney. The social security disability attorneys in South Carolina at McWhirter, Bellinger & Associates, P.A., will guide you through the filing process to ensure that your claim goes smoothly.
SSDI Eligibility
To be eligible to receive Social Security Disability Insurance benefits, you must meet the following criteria:
Your condition must last at least 12 months
You must not be able to earn more than $1,000 a month while disabled
You must have accumulated enough work credits to qualify for the SSDI program – generally, this requires you to have worked consistently and paid Social Security taxes for approximately five to ten years prior to your disability
Qualifying for Social Security disability (SSDI) benefits is not as straightforward as it might seem. In order to receive benefits, you first must meet the SSA's definition of "disability."
If you have a severe condition that is totally disabling, preventing you from doing any work, you should qualify for Social Security disability benefits. Additionally, if your disability has already lasted or is expected to last for at least a year, you qualify as disabled. The SSA will not pay for partial or short-term disabilities, only for total disabilities.
Besides meeting Social Security's strict standards for disabilities, you need to have worked long enough within a certain period of time to qualify for benefits. Social Security "work credits" are based on your total annual income, and you can earn up to four of them each year. The number of work credits that are needed to qualify for SSA disability benefits will depend on your age when you first became disabled. In most cases, you need around 40 credits, 20 of which were earned in the last decade. However, some younger workers can qualify with fewer credits.
If you do not have enough work credits, but you are still totally disabled according to the SSA's definition, you may qualify for Supplemental Security Income (SSI) disability payments. The SSI is a needs-based program, meaning you will need to meet specific household income and asset restrictions before receiving approval for SSI payments.
Calculating Your SSDI Benefits
If the SSA determines that you are eligible to receive SSDI benefits, they will use a complex system to calculate the value of your monthly benefits. Factors used in determining your benefits include:
Your age
The number of years you have worked
Your average earnings while you worked
The more you earned while working jobs that deduct Social Security taxes, the higher your monthly benefits will be. There is no minimum SSDI benefit total. To estimate the amount of money you will receive in monthly SSDI benefits, you can use one of the benefit calculators on the SSA website.
Social Security Disability Insurance (SSDI) Requirements
Applying for Social Security Disability benefits can be a confusing and difficult process. At McWhirter, Bellinger & Associates, P.A., in Columbia, South Carolina, our Social Security disability lawyers understand this complex government program and can help you cut through the red tape and make sense of all the SSDI requirements and deadlines to get the benefits you deserve.
Work Credits
When you work, you usually pay Social Security taxes. The length of time you have worked and paid into the system and the income you earned during those working years will determine what your monthly Social Security benefits will be.
To be eligible for disability benefits, you generally need 40 credits, 20 that were earned in the last 10 years. The calculation of these credits changes each year, but as an example, in 2012 earning $1,130 in wages would have earned you one credit.
The SSA will calculate your work credits and potential benefits on an individual basis. You can get an estimate of what benefits you might receive at their website, www.ssa.gov/mystatement.
The Definition of Disability
To qualify for Social Security disability payments, you must have a medical condition, either a physical or mental impairment, that has prevented you from working or will prevent you from working for at least 12 months or end in death.
Your condition must be considered severe, meaning that it interferes with basic work-related activities. The Social Security Administration keeps a list of medical conditions that are considered so severe that you would automatically qualify for benefits. If your condition is not on this list, then the Administration will decide whether your condition is equally as severe as those on the list.
In making your disability determination, the SSA will look at whether your condition interferes with and prevents you from doing the work you previously did. They will also look at whether you are able to do any other type of work.
Disability Application Process – Disability Denial
The application process for Social Security Disability Insurance (SSDI) should be straightforward. After all, if you are applying for SSDI benefits, you have been injured and are unable to work to support yourself. Sadly, the SSDI application process is not only complex, it can also take months for your application to be processed, and once it has been processed, may still result in a denial.
The experienced South Carolina Social Security lawyers at McWhirter, Bellinger & Associates, P.A., can help you with the SSDI application process. We know what is required for a swift approval and can help ensure your application is not denied on a technicality. If your application is denied or if you are already facing an SSDI denial, we can help you appeal this decision and fight for the compensation you are entitled to.
Applying for SSDI
You can apply for SSDI online at www.ssa.gov, by calling 1-800-772-1213, or by visiting your local Social Security office. No matter which method you choose for applying, it is vital that you correctly fill out the application form and include all requested documentation. Our Social Security lawyers can help you during this process to make sure all necessary information is included.
After your initial application, it can take approximately three months to hear back on a decision. In many cases, the initial decision is a denial. This can be from many factors but is less likely if you have a Social Security lawyer helping you with your first filing. In fact, the SSA actually recommends you seek legal help before filing to help guard against denial.
Denials require an appeal, sometimes several, and may even involve court proceedings. If you receive a denial letter, we can take your case and handle the appeals process. We are confident that we can appeal your denial and help get you every penny you deserve.
To learn more about Social Security Disability and how the process works in South Carolina, please contact the social security lawyers in South Carolina at McWhirter, Bellinger & Associates, P.A., today.
With offices in Aiken, Camden, Columbia, Lexington, Newberry, Orangeburg, and Sumter, South Carolina, our social security disability attorneys and staff are ready to serve you.
For immediate help, call today at 888-353-5513.
SSDI Frequently Asked Questions
What is Social Security Disability Insurance (SSDI)?
Social Security Disability Insurance (SSDI) is a federal program that provides benefits to individuals who are unable to work as the result of a disability. SSDI is funded by payroll taxes.
Who is eligible to receive SSDI benefits?
To be considered disabled and receive SSDI benefits, you must have a physical or mental impairment that is severe enough to prevent you from working for at least 12 months. In order to prove that you have a condition that qualifies as a disability, you must present medical records which include recent treatment.
Do I need an attorney to file my SSDI claim?
No, you do not need an attorney when filing for SSDI benefits. However, the disability claims process process is highly complex, and you have a much better chance of receiving the benefits to which you are entitled if you work with an experienced SSDI attorney who can guide you through the process. The forms required are very complicated, and benefits are often denied even when a social security disability claim is legitimate.
The social security disability lawyers in South Carolina at McWhirter, Bellinger & Associates, P.A., have extensive experience handling these claims, and we will make sure all of your paperwork and documentation is in order so that you receive the benefits to which you are entitled.
How long will my SSDI benefits last?
Your SSDI benefits will continue as long as you are unable to work due to your disability. Your case will be reviewed periodically to determine if there is a change in the status of your disability.
What medical conditions will qualify for SSDI benefits?
The Social Security Administration has created a manual of disorders that are classified as a disability, making you eligible for SSDI benefits. These conditions include:
Musculoskeletal disorders
Special senses and speech disorders
Cardiovascular disorders
Skin disorders
Respiratory system disorders
Immune system disorders
Digestive system disorders
Endocrine system disorders
Genito-urinary system disorders
Hematological system disorders
Neurological disorders
Mental disorders
Multiple body systems disorders
Malignant neoplastic diseases