Workers' Compensation Lawyer in Columbia South Carolina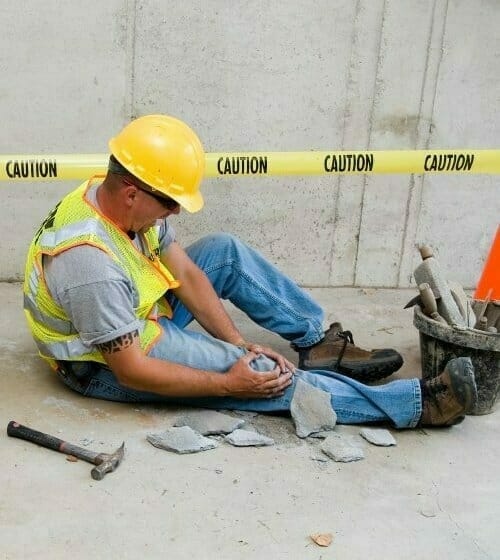 When you are injured on the job or develop a serious illness because of your occupation, you don't just have your own health to worry about. You also have to deal with financial responsibilities, medical bills, and the duties that you cannot fulfill because of your injury. At times like these, many types of occupations qualify for workers' compensation, which allows you to receive the money you need to meet these additional responsibilities.
To find out how you can benefit from the services of our highly experienced Lexington, Sumter, and Columbia workers' compensation attorneys, call the lawyers at McWhirter, Bellinger & Associates, P.A. for a free legal consultation at 888-353-5513.
Prior to workers' compensation laws, courts were bogged down with numerous lawsuits by injured workers. These workers' only recourse for recovering compensation for medical expenses and lost income was to hire a lawyer and sue.
Sometimes a worker settled his or her case successfully or prevailed in court. But by the time he got any relief, deducting expenses such as court and lawyer expenses, often resulted in the loss of home, family, and health. The number of indigent, injured workers this created put a large strain on society.
Workers' Compensation: A Financial Compromise
Workers' compensation laws arose because of the competing desires of workers and companies. Workers did not want to be left holding the bill for medical expenses after a work injury, and companies did not want to be sued for an outrageous amount as a result of work related injuries. The two sides therefore struck a compromise that exists to this day:
Workers give up their right to sue their employers in exchange for swift and assured benefits
Employers give up their common law defenses in exchange for limits on their liability
Over time, workers' compensation has evolved into a system of statutes enacted by each state that provide lost income, medical, and permanent disability benefits for employees who are injured on the job. If you have suffered an on-the-job injury, workers' compensation is supposed to be there for you.
What Am I Entitled to Under Workers' Compensation?
The Workers' Compensation Act entitles certain employees to workers' compensation benefits for injuries, occupational illness, or death related to their employment. Whether you are at your worksite or not, any injury that is related to your job is covered by workers' compensation.
If you are covered by workers' compensation, some of the benefits you may be entitled to may include:
Payment of medical expenses, including mileage to and from medical appointments
Payment of prescription medication
Prescription reimbursement
Two-thirds of your weekly wage, up to a maximum, while you are unable to work and are off work
Payments to replace a portion of your weekly wage while you are unable to work fully
A disfigurement award for visible scars and burns under certain circumstances
A money award to pay you for permanent injury
Penalties if the workers' compensation carrier does not follow certain rules
If you are not sure whether your injury qualifies for you to receive these benefits, contact our South Carolina workers' compensation lawyer right away. We will make sure you are getting the workers' compensation benefits you need and deserve. As a team of lawyers experienced with these cases, we can help you navigate the application or appeal process to make sure you get the full amount of coverage to which you are entitled.
Workers' Compensation Eligibility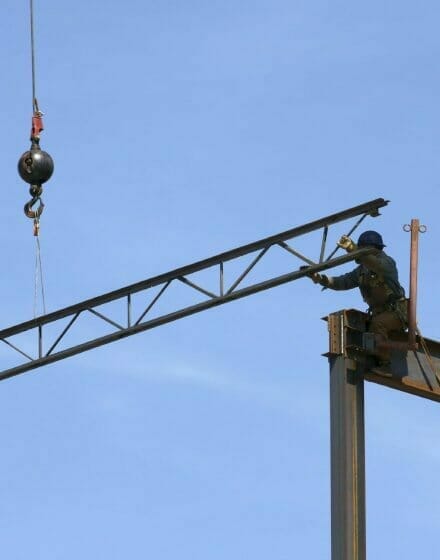 South Carolina requires nearly all employers who employ more than four full-time or part-time employees to carry workers' compensation insurance. As an employee, you are covered by your employer's workers' compensation insurance whether you are full- or part-time, an adult or a minor.
You may not be covered by workers' compensation if you fall into the following categories:
Agricultural employees
Railroad employees
Textile Hall Corporation employees
Some real estate agents
Volunteers and contract employees are not covered by workers' compensation unless the employer has obtained workman's comp insurance coverage for those workers. If you are in one of these positions and are injured on the job, you may be able to sue your employer, and should contact our South Carolina workers' compensation lawyer immediately.
Common On-the-Job Injuries
To be eligible for workers' compensation, your injury must have occurred while you were on duty within the scope and course of your employment. An automobile accident while running personal errands over your lunch hour will not qualify for workers' compensation, but a slip and fall while moving equipment at the direction of your employer will qualify.
Common workplace injuries include:
Not all common workplace injuries are accidents. You may have a repetitive injury like carpal tunnel syndrome or chronic back problems. Other illnesses such as occupational diseases, heart conditions, lung disease, or mesothelioma may also be attributable to work conditions. These injuries can occur for any number of reasons while you perform the essential duties of your job.
Common Workers' Comp Claims
Most employers in South Carolina carry this type of no-fault insurance, which entitles you to certain workers' comp benefits in the event of injury.
Workers' compensation claims can involve any work accident or incident in which serious injury or illness occurs: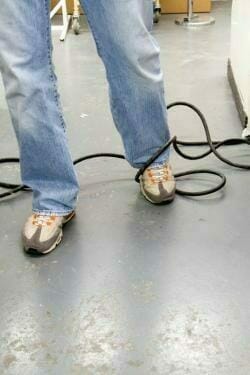 Construction site accidents
Scaffolding accidents
Explosions
Chemical spills
Electrocution
Fires
Crushing accidents
Motor vehicle accidents
Trip and fall accidents
Exposure to toxic chemicals
Exposure to carcinogenic material
Getting hurt on the job can mean you are unable to work and that you lose wages as a result. It can also mean costly medical bills and rehabilitative care. Workers' compensation is designed to compensate you for these things and others. Our experienced attorneys can work to maximize the benefits you receive.
Suing a Third Party After a Work Accident
While an employee covered by workers' compensation cannot sue her employer, she may file a suit against third parties whose negligence caused her to be injured. For example, if a trucker is injured when an automobile hits his truck, the trucker could file a workers' compensation claim against his employers' insurance carrier and a negligence suit against the driver of the automobile.
Employers are generally not required to advise their employees on the specifics of the workers' compensation coverage they provide. But most states require that a summary of the state's workers' compensation laws and the name of their insurance carrier be posted in a prominently visible place at the work site. If an employer does not carry workers' compensation insurance, an employee who is injured on the job may sue his or her employer directly, and many states award penalties against such employers.
If an employer's workers' compensation insurance company goes bankrupt, sometimes other insurance carriers will purchase and take over the bankrupt carriers' claims. Failing this, states have set up funds to guarantee that injured workers' benefits are honored.
Your Medical Evaluation for Workers' Compensation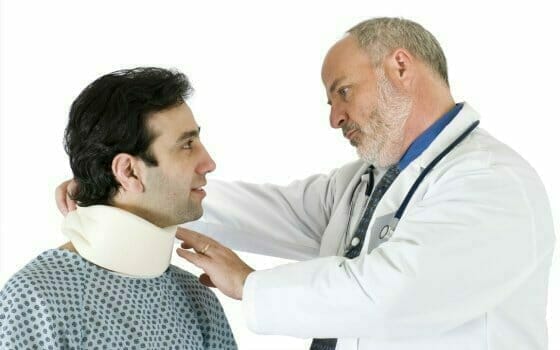 It is fairly common for employers to request that you undergo a medical evaluation after you file a workers' compensation claim. This allows your employer to get a better idea of which benefits you are qualified to receive under workers' compensation laws. The results of this examination can affect the final outcome of your case, so you need to be aware of how to prepare for it.
When preparing for your medical evaluation, keep the following tips in mind:
Dress consistently with your injury– If your condition requires you to use crutches, a sling, or a neck brace, be sure to wear one to the examination. This will prevent you from making the injury worse while letting the doctor know that the injury is serious.
Know your own medical history– One of the doctor's tasks is to make sure your symptoms are not from a different injury than the one you suffered on the job. If you are familiar with your own history of medical issues, you can point out all the ways your injury differs from previous conditions.
Know your symptoms and treatment– Go over the tests you've undergone so far, the medications you are taking, and any procedures you've already had done. The more you can remember about all of these, the better.
Be able to explain how the accident happened– Workers' compensation is a no-fault system, so you won't be denied payment because you caused your injury. However, your injury does have to be related to your job, and a detailed account of the accident will provide more evidence that the accident was work-related.
Make sure to arrive early to your examination, and bring a friend or family member who can take notes, ask questions, and provide support. In the event that you want to challenge the physician's ruling, another person in the room may help corroborate whatever you felt was wrong about the way the doctor conducted the medical examination.
Have Someone on Your Side in a Workers' Comp Case
Despite the safeguards, workers' compensation insurance companies are businesses interested in keeping their costs down, and employers tend also to be interested in keeping their workers' compensation premiums as low as possible. You may, therefore, need someone knowledgeable in workers' compensation law on your side. This is especially true in the event that you have a severe injury or permanent impairment that prevents you from continuing to perform your job.
Workers' compensation cases are usually more complex than they may at first appear. Your injuries, for example, may be covered even though they were caused by inadequate instruction or supervision. The insurance carrier may ask you to settle your workers' comp claim by trying to convince you that coverage does apply because of circumstances surrounding your particular case. If you have your own workers' compensation attorney with the resources to properly investigate such circumstances, he can help you gain fair recovery by helping you strengthen your position and pursue all available legal remedies.
Workers' Compensation Law in South Carolina
The South Carolina Workers' Compensation Act provides for three main types of benefits. The first type of benefits is medical care provided by the employer and the employer's insurance company. There is no deductible for medical care provided by an employer for a work-related accident; the employer is responsible for every dollar. Additionally, according to South Carolina Regulation 67-1601, gas mileage to and from a medical provider's office that is more than five miles away from the injured worker's home is included in the benefits paid for medical care. Also, an injured worker may recover the actual cost of public transportation and reasonable overnight lodging.
The other benefits paid prior to a determination of permanent disability related to the injured worker's inability to earn the wages they were earning when they were injured. There are two types of benefits paid as wage replacements. The first is temporary total disability or TTD. An injured worker receives TTD when the injury renders them unable to return to work. TTD is sixty-six and two-thirds percent of the average weekly wages the worker was earning at the time of injury. The second type of benefit paid as a wage replacement is temporary partial disability or TPD. TPD is paid when an injured worker cannot return to the same job he worked prior to the injury. If the injured worker makes less money in the new job than in the old job, she is entitled to TPD. An injured worker is entitled to TPD in an amount equal to sixty-six and two-thirds percent of the difference between the amount earned in the old job and the amount earned in the new job.
Finally, the South Carolina law provides for fair compensation for any permanent impairment that an injured worker suffers as a result of their work-related injury. There are variations on what type of compensation for permanent impairment that an injured worker is entitled to. The type of compensation depends greatly on the severity of the injury, the number of body parts affected, and the effect of the injury on the employee's ability to return to work. The important thing to remember is that injured employees are entitled to compensation for the lasting impact that their work-related accident has on their life.
Workers' Comp Attorneys Serving South Carolina
At McWhirter, Bellinger & Associates, we take your workers' comp claim seriously and will do everything we can to make sure you get the payment that you deserve under the law. Our Workers' Compensation attorneys have been helping residents of South Carolina for many years and have achieved excellent results. With over 30 years' experience and a proven record of success in South Carolina, you want our South Carolina workers' compensation lawyers fighting for you.
To schedule a free, no-obligation case evaluation with McWhirter, Bellinger & Associates, call 888-353-5513 or contact us by filling out the form at the top of this page. We serve clients in Columbia, Lexington, Sumter, Camden, Newberry, Orangeburg, Aiken, and the surrounding areas
Frequently Asked Work Comp Questions
What is Workers' Compensation?
Workers' compensation laws are designed to compensate you for any injuries you receive on the job. Under these laws, your employer is not liable for your injuries, so you cannot sue your employer. Instead, you will be provided compensation for lost wages and medical expenses regardless of whether your employer is at fault for the injury.
Am I eligible for Workers' Compensation Cover?
Just about every employee in South Carolina is eligible for workers' compensation benefits, with a few exceptions. Employees who may not be eligible for the benefits include Federal employees, railroad company employees, agricultural employees, and people working at businesses with less than four employees.
What kind of compensation will I receive with Workers' Compensation?
Workers' compensation provides benefits for short and long-term disability, medical expenses, and death benefits. Compensation may be provided for:
Lost wages while you are temporarily disabled
Necessary medical treatment
Permanent disability or disfigurement
Examples of workplace injuries include slip and fall accidents and burn injuries.
For missed work, you will be compensated at a rate of about 66 percent of your normal weekly wage. You will also be compensated if you are totally disabled or if you have lost a loved one to a workplace accident. Your employer may request that you receive a medical evaluation from a doctor of their choosing prior to receiving any benefits.
Can I sue my employer instead of getting Workers' Compensation benefits?
Typically you cannot, unless there was some intentional action on the part of your employer. Workers' compensation laws are designed to prevent this type of lawsuit. Your employer pays for the benefits and is relieved from liability in return. Benefits are provided regardless of who is at fault in the accident.
In some cases, lawsuits are brought against third parties responsible for workplace injuries. For example, an injured construction worker may sue the manufacturer of dangerous and defective machinery. The South Carolina workers compensation lawyers at McWhirter, Bellinger & Associates can determine the avenue of compensation most beneficial to you.
You are not required to hire a workers' comp attorney to file a workers' compensation claim, but it may be in your best interest to do so. The process involves paperwork, deadlines and proper communication between the insurance company and your doctor. An attorney can ensure all of these steps are completed correctly and that you receive a fair amount of compensation in a timely manner.
If you have suffered an on-the-job injury, please contact the experienced workers' compensation injury lawyers in Columbia, South Carolina at McWhirter, Bellinger & Associates, P.A., to schedule a free initial consultation. Proudly serving the areas of Camden, Sumter, Lexington, Newberry, Orangeburg, Columbia and Aiken, SC.
Questions to ask about your Workers' Comp Lawyer
At your consultation, we are eager to answer your questions about our qualifications and why you should choose us as your law team. We have extensive experience handling South Carolina workers' compensation claims and have successfully maximized compensation for numerous clients. During your initial meeting with us, you may want to ask:
How many years of experience do you have handling workers' compensation cases?
What will be your approach to my case?
How will you communicate with me throughout the duration of my case?
Who will be handling my case at your law firm?
How do you get paid? Where does your fee get deducted from?
Why should I choose your law firm to handle my case?
You can be sure we will fight aggressively on your behalf. We know how to determine what you are entitled to under workers' compensation in our state, and we can determine your eligibility for coverage and develop a strategy for getting payment for your claim.
Questions to ask about your Claim
Before you decide to choose us as your lawyers, or at any point during the process of resolving your case, you may want to ask the following questions about your claim?
What should I do to help my case?
What options are available for resolving my case?
Do you think I can pursue compensation in a negligence claim against a third party?
What obstacles do you foresee in resolving my case?
Approximately how long will the entire process take?
Will future medical treatments be included in my settlement, not just current expenses for my injury?
If I need vocational rehabilitation, will that expense be included in my settlement?
What else is paid for under workers' compensation in South Carolina?
What do you need from me as we complete the application process?
What are my options for appeal if my claim is denied?
Our personal injury attorneys want to help you resolve your workers' compensation claim as quickly, efficiently and effectively as possible. You deserve the workers' comp benefits to which you are entitled so that you can deal with this injury and the burdens it has placed on you.
​
5 / 5 stars

McWhirter, Bellinger & Associates treated us very well. Pat & Gabriella very helpful in getting our case settled. While the accident has changed my life forever, it felt good knowing that I had attorneys that had my back. We walked away with a great settlement & we couldn't be happier. Thank you so much.


Maria G.