Burn Injury Attorneys in South Carolina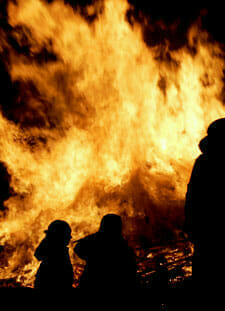 Burn injuries are some of the most painful and debilitating injuries. If you have suffered a burn injury, you may find it difficult to work for an extended period of time and can suffer permanent disfigurement, numbness, and sometimes pain.
The common types of burns are chemical (strong acids and bases), thermal (hot liquids and objects, fire), electrical (exposed wiring), and light (intense ultraviolet or visible light). Common causes of burn injuries include:
Workplace burns from:

Hot machinery
Chemicals in the workplace
Poorly insulated wires
Workplace fires

Burns at home or at a business:

Defective space heaters, or other unsafe products and machines
Hot-liquid spills
Exposed wiring
Cosmetic lights or lasers used by unskilled technician

Burns on the roadway
When you suffer a burn injury as a result of someone else's negligence or deliberate misconduct, you have a right to compensation for the full cost of your injury, including:
Medical expenses including:

Ambulance
Hospital and doctor's fees
Medication
Reconstructive surgery

Lost wages and/or vocational training for a new job if your injury prevents you from returning to prior trade
Pain and suffering
Disfigurement
Diminished quality of life
If you have suffered a burn injury, you need a lawyer who is prepared to seek the full measure of compensation to which you are entitled. Contact the burn injury lawyers in South Carolina at McWhirter, Bellinger, & Associates, P.A. today for a free initial consultation.
With offices in Aiken, Camden, Columbia, Lexington, Newberry, Orangeburg, and Sumter, South Carolina, our personal injury lawyers are ready to serve you.
For immediate help, call today at 888-353-5513.