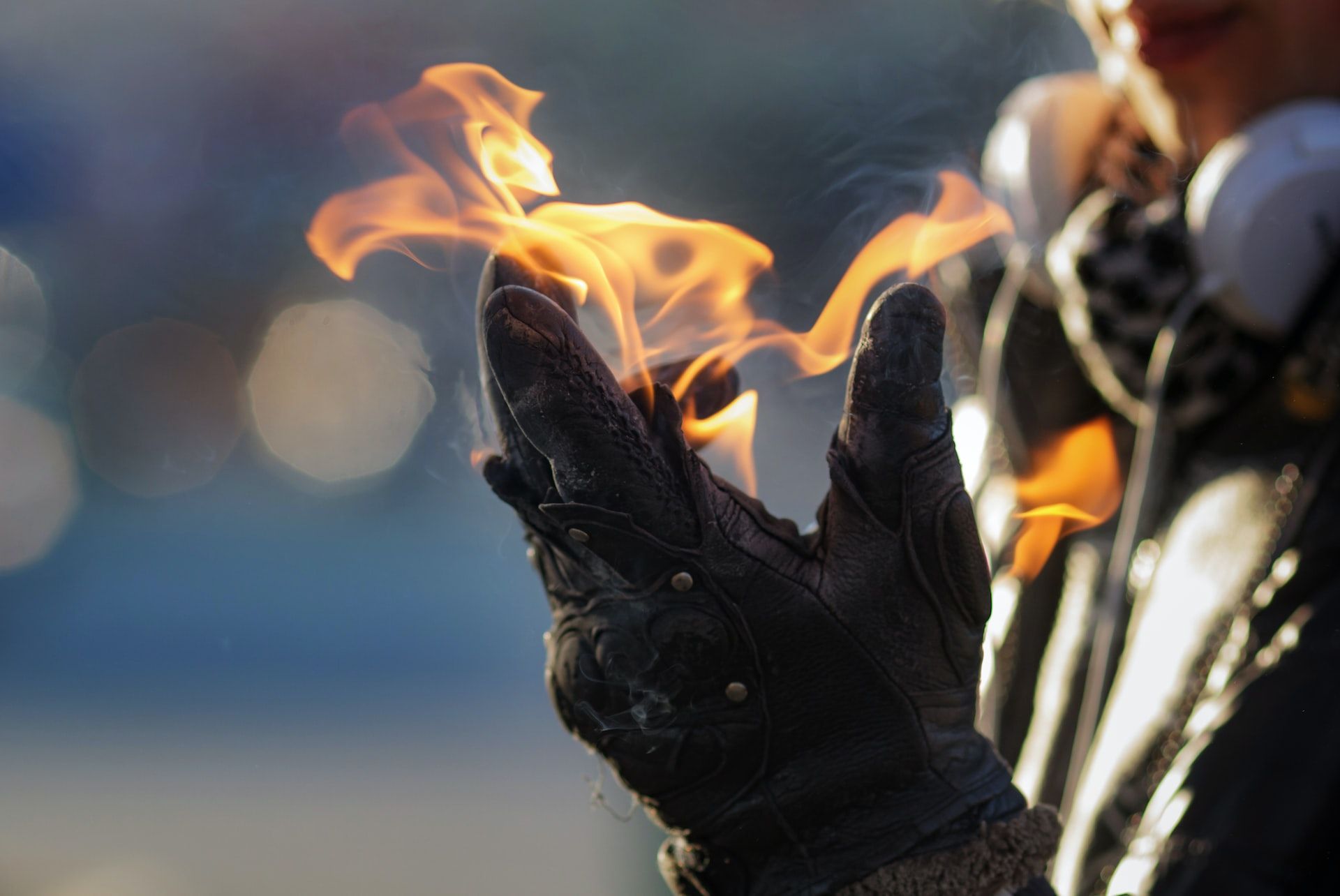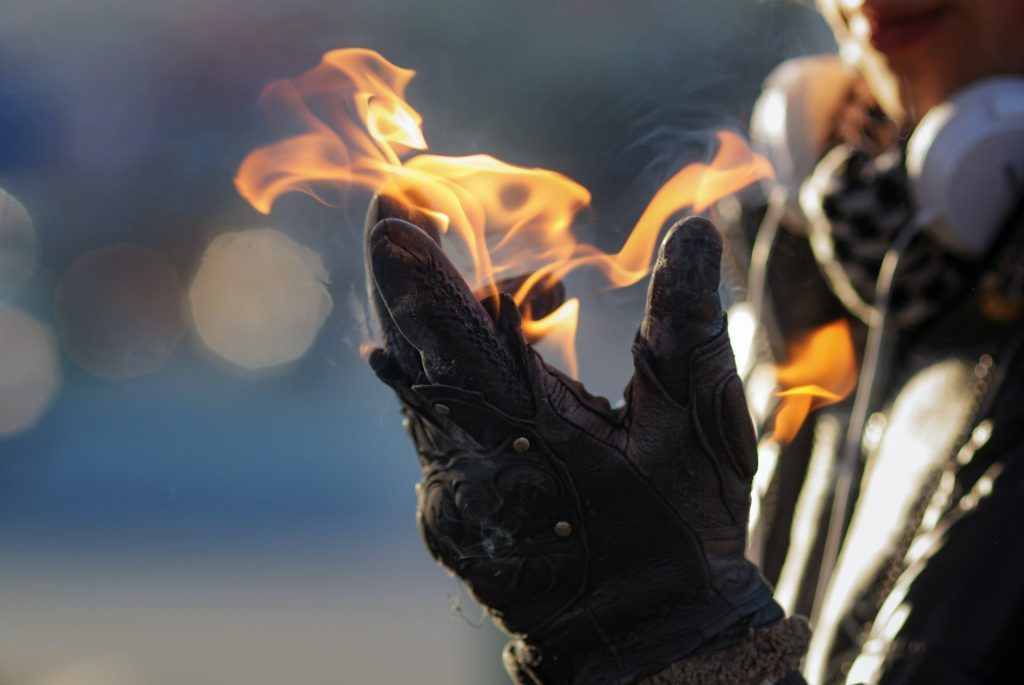 Burn injuries often occur at South Carolina workplaces, and many of them are severe. Every worker who experiences a burn at their place of employment should seek medical assistance, even if the burn seems minor. It's also important for those who sustain burns at work to understand their rights under South Carolina workers' compensation law.
No one ever goes to work expecting to be injured, but the unfortunate reality is that workplace injuries – including burns – happen often in the Palmetto State. While it's true that some burns heal on their own with no lasting consequences, others can be extremely serious and cause permanent damage.
These are the four main categories of burns:
Thermal burns – These burns are caused by heat sources which raise the temperature of the skin and tissue, leading to tissue cell death or charring. Thermal burns can be caused by hot metals, scalding liquids, steam, and flames.
Radiation burns – These burns are caused by prolonged exposure to radiation, including ultraviolet rays of the sun and X-rays.
Chemical burns – These burns take place when strong acids, alkalies, detergents, or solvents come into contact with the skin or eyes. If a chemical burn has taken place, it is vital to take the following necessary steps to avoid further contact with the chemical:
Immediately remove any clothing and/or jewelry which has come into contact with the chemical.
Flush liquid chemicals from the skin with running water for at least 15 minutes.
Keep dry chemicals dry if large amounts of water are not available. Small amounts of water will activate some chemicals, causing more damage, so brush them off instead.
Don't try to neutralize a chemical. Putting an alkali chemical onto skin that has been exposed to an acid can produce heat and may increase the burning.
Seek medical care immediately.
Electrical burns – These burns are due to electrical current, either alternating current (AC) or direct current (DC). Electrical burns can seem minor even when they've gone deep into tissues under the skin. The true extent of the damage might not be obvious for several hours or the next day, so it's important to seek medical treatment right away. Delaying treatment can lead to more damage.
As with any workplace injury, burn injuries vary in severity. Burns are classified as being first-degree, second-degree, third-degree, or fourth-degree burns.
First-degree burns – Also referred to as superficial burns, first-degree burns only affect the outer layer of skin (epidermis). These burns present as red, painful, and dry with no blisters.
Second-degree burns – These types of burns are also referred to as partial thickness burns. They involve both the epidermis and part of the lower layer of skin, known as the dermis. The burn site will look red and blistered, and may be swollen and painful.
Third-degree burns – Known as full thickness burns, third-degree burns destroy the epidermis and the dermis. They may also go into the subcutaneous tissue, the innermost layer of skin. The burn site may look white or blackened and charred.
Fourth-degree burns – These burns go through both layers of the skin and underlying tissue, as well as deeper tissue, possibly involving muscle and bone. There is no feeling at the burn site because the nerve endings have been destroyed.
According to the American Burn Association, burn victims who meet the following characteristics should seek help at a specialized burn center:
Individuals with partial thickness burns over 10% or more of the total body surface area
Anyone with full thickness burns
Burns of the face, hands, feet, groin, or genital area
Burns that extend all the way around a portion of the body
Burns accompanied by an inhalation injury affecting the airway or lungs
Burn patients with existing chronic conditions such as diabetes, high blood pressure, heart disease, kidney disease, or multiple sclerosis
Chemical burns
Electrical burns
People who experience severe burns can be left with a range of devastating physical and emotional consequences, according to Johns Hopkins Medicine. These include:
Loss of limb(s)
Disfigurement
Loss of mobility
Scarring
Recurrent infections
Muscle damage
Tissue damage
Depression
Nightmares
Flashbacks
The rehabilitation program following a serious burn can be intense and costly, and may include:
Complex wound care
Surgery
Pain management
Physical therapy
Occupational therapy
Cosmetic reconstruction
Skin grafting
Counseling
Did you experience a burn injury at work? Know your rights.
If you've experienced a burn injury at your place of employment, the first thing you should do is seek medical help right away. Once that is done, you should make sure that you report your injury to your employer as soon as possible. You'll have 90 days to do so.
However, it's important to note that reporting the injury to your employer isn't the same as filing a workers' compensation claim. You'll have two years to file a claim, but you're advised to do so as soon as possible. Doing so quickly will allow the process to get started sooner and will minimize the opportunity for your employer's insurance company to try to downplay your injuries or claim they occurred elsewhere.
One of the biggest mistakes that employees can make is assuming that workers' compensation won't cover them if the injury was their fault. That's entirely false. Workers can file a claim regardless of who was at fault, so long as they can prove the injury happened at work. South Carolina workers also have the right to file a claim if a pre-existing condition was worsened due to the workplace injury.
South Carolina workers' compensation law allows for injured workers to receive compensation at the rate of 66 ⅔ percent of their average weekly wage, based on the four quarters prior to the injury – but no more than the maximum average weekly wage determined each year by the state.
In addition, all necessary treatment that is likely to lessen your disability will be covered. This includes doctor's visits, surgery, hospitalization, medical supplies, prosthetic devices, prescriptions, and more.
While it's great news that South Carolina law protects injured workers, employees do need to understand that there are strict rules in place when it comes to receiving workers' compensation benefits. For instance, workers must only go to the doctor assigned by their employer or their employer's insurance representative (emergency treatment immediately following the injury is excluded from this rule – if the burn is an emergency, go to the nearest hospital).
Workers must also accept any "light duty" work assigned to them by their employer, or they risk losing their benefits. If you believe you cannot fulfill the light-duty work assigned to you, you must request a hearing with the South Carolina Workers' Compensation Commission.
Is it necessary to hire a workers' compensation lawyer following a workplace burn injury?
Those who have been injured at a South Carolina workplace are not required to hire an attorney for their workers' compensation claim. However, the workers' compensation process can be complicated and time-consuming, so hiring a personal injury lawyer can be highly beneficial.
Many employees who have suffered burn injuries at work choose to hire qualified personal injury lawyers to represent them in their workers' compensation cases. Hiring a professional allows the injured employee to hand over all the legal legwork to their lawyer so they can focus entirely on their recovery. A personal injury attorney will make sure that all necessary paperwork is correctly filled out and filed on time and will build the strongest case possible.
A South Carolina workers' compensation lawyer will also keep you informed of your rights every step of the way and communicate with you throughout the entire process. They will use their knowledge and legal skills to fiercely negotiate with your employer's insurance company, making sure you receive fair compensation following your workplace burn injury. In addition, if you aren't receiving medical treatment in a timely manner, your lawyer will put pressure on the insurance company to deliver the care you are rightfully owed.
Contact McWhirter, Bellinger & Associates today
McWhirter, Bellinger & Associates has been representing victims of workplace accidents for more than 40 years. We've seen virtually every type of on-the-job injury in that time, including burn injuries.
Our lawyers understand the physical and emotional impact that burn injuries have on victims and are dedicated to making sure their clients are fairly compensated. They know the ins and outs of South Carolina workers' compensation law and fight extremely hard for each and every client.
We have seven offices across the Midlands of South Carolina, and we offer free case evaluations to South Carolina employees who have experienced burn injuries at work.
Contact us today at 803-590-9242. It won't cost you anything to see if we can help.®