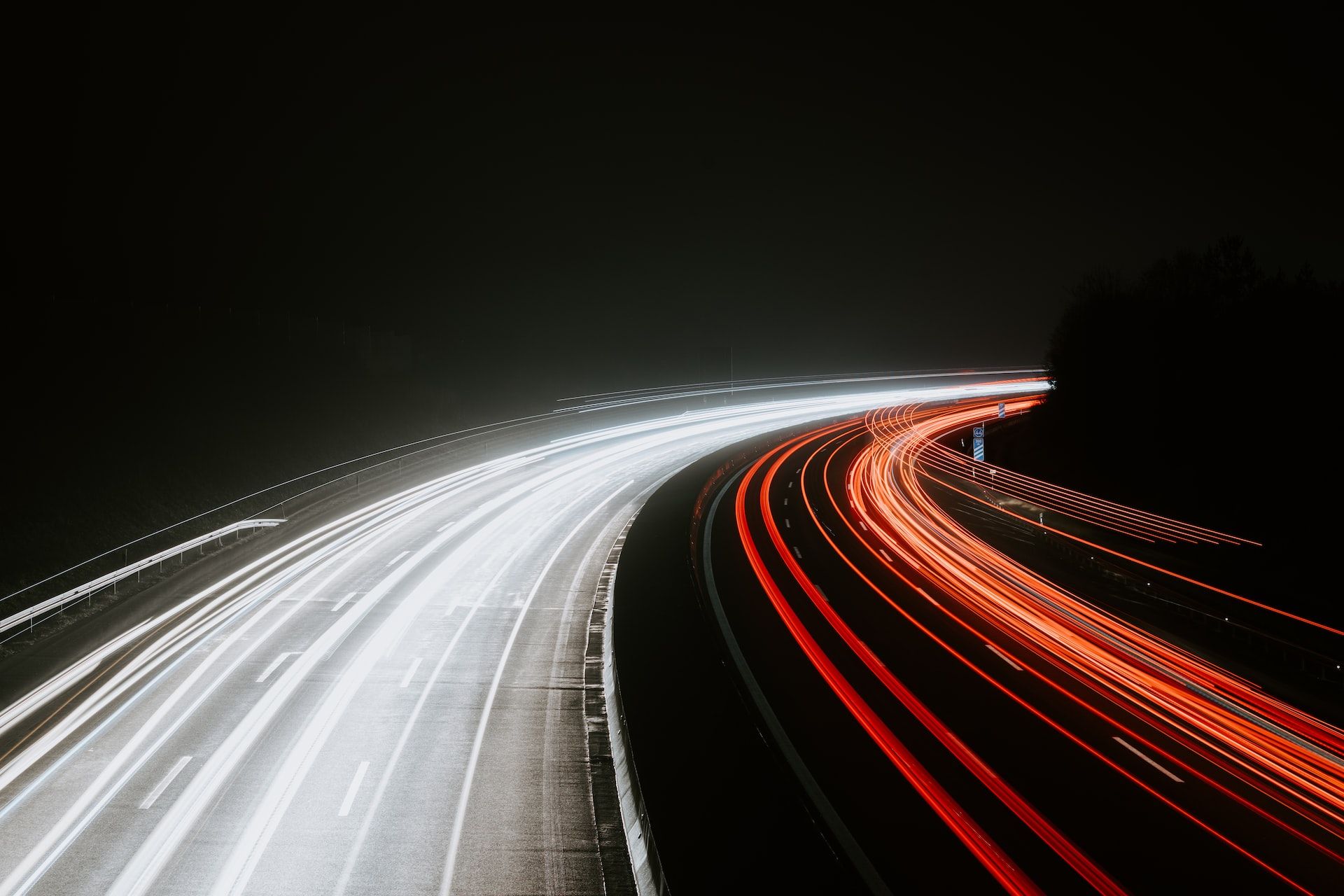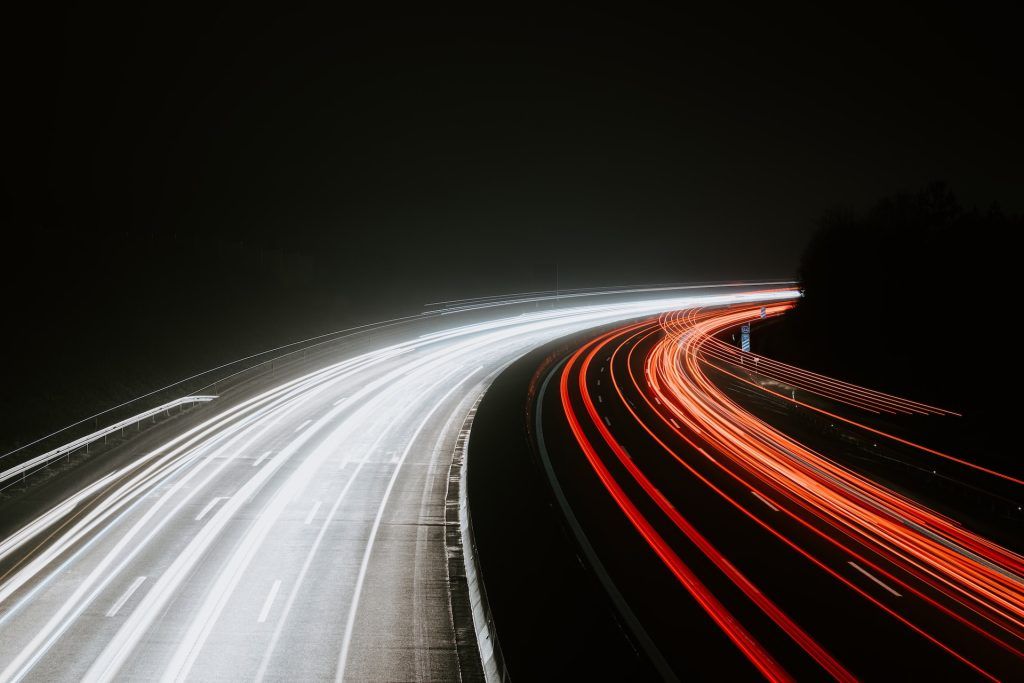 Speeding is the most common moving traffic violation in South Carolina, with many drivers believing it's an innocent crime. However, speeding can lead to serious accidents, injury, and even death – not to mention expensive traffic tickets and higher insurance premiums. 
Although speeding might seem like it's "no big deal," it only takes a second for things to get out of control. In fact, the National Highway Traffic Safety Administration (NHTSA) has a helpful slogan for drivers who are tempted to go above the speed limit: "Drive Fast, Finish Last." In other words, it's better to arrive late than to never arrive at all.
Here are some facts about the dangers of speeding in South Carolina and the rest of the United States:
Speed ranks in the top five factors of fatal and severe injury collisions in South Carolina.
Speeding accounts for around 30% of highway fatalities nationwide each year.
11,258 people were killed in speeding related crashes in the United States in 2020.
An estimated 308,013 people in the United States were injured in speeding related crashes in 2020.
29% of traffic fatalities in the United States in 2020 involved speeding.
Speeding reduces your ability to steer safely around another vehicle, a hazardous object, or an unexpected curve.
Speeding extends the time it takes your vehicle to stop.
Speeding increases the risk of a crash because other vehicles and pedestrians may not be able to judge your distance correctly.
Speeding increases the chances of rollovers, especially for trucks and SUVs.
Speeding can cause more serious injuries than those sustained in a low-speed collision.
Speeding can lead to costly traffic tickets, points on your license, and increased insurance premiums.
Why do people speed?
It only takes a few minutes on a South Carolina roadway to see that drivers from every demographic are guilty of speeding. However, national statistics tell us that teens are more likely than older drivers to speed, and that likelihood increases when a male teenage passenger is present.
The reasons that people speed vary from person to person. Some people only speed when they're running late for work or school, while others consistently go above the speed limit. Others may have a "heavy foot" and not even realize they're speeding.
Sometimes a person may be driving at a speed that is considered safe in normal weather conditions but is considered hazardous at other times. In these cases, police may cite them for "driving too fast for conditions."
In 2020, speeding was a factor in fatal crashes for: 
19% of drivers on dry roads
21% of drivers on wet roads
33% of drivers on roads with snow or slush
42% of drivers on roads with ice or frost
42% of drivers on roads with mud, dirt, or gravel
45% of drivers on roads with moving or standing water
As you can tell from the numbers listed above, speeding fatalities rise during inclement weather. That being said, speeding is never okay – even on a bright and sunny day.
Speeding can seriously injure others on the road
When a person speeds, they are making a decision which is both illegal and extremely dangerous. It puts their own life and the lives of innocent motorists and passengers at risk.
Speeding injuries can be catastrophic and have life-changing consequences. Every accident is different, but here are some injuries that are often caused by speeding in South Carolina:
Fractures
Scrapes, cuts, and bruises
Neck and back injuries
Whiplash
Spinal cord injuries
Paralysis
Brain injuries
Burn injuries
When a person is injured because someone else made the irresponsible choice to speed, they have a right to seek compensation for the physical, financial, and emotional damages incurred.
Speeding accident victims are often eligible to receive compensation for the following:
Medical bills
Rehabilitation costs
Lost income
Lost or diminished earning capacity
Out-of-pocket expenses
Pain and suffering
Disfigurement and scarring
Disability
Some people also needlessly lose their lives because other people decide to speed on South Carolina roads. In these cases, the victim's family is often eligible to file a wrongful death lawsuit which can help recover damages. Although no amount of money can bring back a loved one, financial compensation can help alleviate the burden associated with funeral and burial costs and other end-of-life expenses.
Contact McWhirter, Bellinger & Associates today
McWhirter, Bellinger & Associates has been working with speeding accident victims for more than four decades, and we've seen the devastating effects that these accidents can have on innocent people. No one should be left to pick up the pieces of an accident that wasn't their fault, and that's why we've committed our professional lives to helping South Carolina car accident victims.
We are proud to say that we treat all of our clients like family, and we approach each and every case with a unique strategy because we understand that all cases are different. Our attorneys communicate with their clients throughout every step of the legal process while building the strongest case possible in order to maximize their chances of receiving fair compensation.
Our lawyers do the following for their clients:
Investigate the accident cause
Compile evidence
Gather witnesses
Consult with medical professionals
Forecast future medical needs
Consult with accident reconstructionists
Identify economic damages
Put a value on non-economic damages
Negotiate with the other side's insurance company
Serve as your legal adviser & advocate
Fight for you in court if a settlement can't be reached
The personal injury lawyers at McWhirter, Bellinger & Associates know how to go up against insurance companies who will fight as hard as they can to avoid paying out a fair sum. We know all of their tricks and how to respond when they try to downplay your injuries.
Our lawyers assess and put a value on each case, refusing to accept low-ball offers. Although we settle most of our cases outside of court, we're always ready to stand in front of a jury if that's what it takes for our clients to receive what they're rightfully owed.
If you've lost a loved one due to a South Carolina speeding accident caused by someone else, you may be eligible to file a wrongful death lawsuit. Each case is unique, but you could receive compensation for the following:
End-of-life expenses
Medical expenses
Burial expenses
Lost financial contributions of your loved one
Lost prospect of inheritance
Loss of companionship
Loss of support services
Loss of guardianship and parental guidance
When you hire McWhirter, Bellinger & Associates, you hire an experienced South Carolina law firm that will do all of the legal legwork for you so that you can focus on what really matters – your recovery. The last thing you need is to encounter even more stress when you're trying to move on from a traumatic automobile accident.
We are dedicated to helping members of our community achieve favorable outcomes in their speeding accident cases, and we're happy to provide free case evaluations. There's no obligation to hire us – but if you do, you won't pay anything unless we help secure money for you.
McWhirter, Bellinger & Associates has seven offices across the Midlands of South Carolina, in Aiken, Camden, Columbia, Lexington, Newberry, Orangeburg, and Sumter. We have an excellent track record of securing compensation for speeding accident victims, and we would love to help you if we can. 
Give us a call today at 888-353-5513 for a free case evaluation. It won't cost you anything to see if we can help.®