Criminal Defense in South Carolina
Being arrested for DUI, DWI, drug possession or another criminal charge is a scary experience. Our criminal defense team is here to help.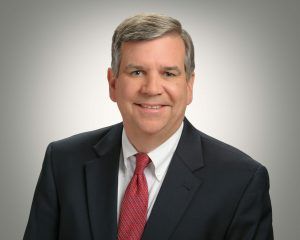 Our lead criminal defense attorney, John Meadors, brings more than 25 years of criminal experience, having prosecuted thousands of cases and more than 100 murders. John is the former deputy solicitor for Richland and Kershaw counties. If you've been charged with a crime, John Meadors is the dedicated criminal defense lawyer you want fighting for your rights.
Ernest F. Hollings Award for Excellence in State Court Prosecution
More than 20 years with the Fifth Judicial Circuit Solicitor's Office
Served as Deputy Solicitor, First Assistant Solicitor, and Assistant Solicitor
Assistant South Carolina Attorney General
Special Assistant United States Attorney
The experience you need in state, federal, city and magistrate courts
If you have been charged with a crime, you want a South Carolina criminal defense lawyer who understands the criminal justice system and whose experience will help protect your rights. John Meadors understands what it takes to put together a successful prosecution—and how to defend against them. If you've been charged with a crime, put his experience to work for you.
How We Can Help
McWhirter, Bellinger, & Associates has been helping the people of South Carolina for nearly 40 years, and our criminal defense attorneys are prepared to protect you and your rights when facing criminal charges, including charges of:
DWI
Assault
Domestic Violence
Murder
Expungements
Theft or robbery
Underage drinking
White collar crimes, such as fraud and computer crime
If you are facing criminal charges in South Carolina, whether in municipal, state, or federal court, you need to understand that your life depends on getting the best possible results from your trial. An unfavorable result in criminal law, can lead to increased jail time, fines, and a permanent blot on your record and reputation. As a result of a criminal conviction, you may lose your job, have trouble finding a job, lose custody of your children, and experience permanent restrictions of your personal liberties. You may lose your right to travel freely, your right to own a gun, even your right to privacy.
Don't let a criminal conviction ruin your life. Contact the criminal defense attorneys of McWhirter, Bellinger, & Associates, P.A., today to protect your reputation, your life, and your rights. Serving the areas of Camden, Lexington, Newberry, Orangeburg, Columbia, and Aiken, South Carolina.
DUI/DWI LAWYERS
Being arrested for DUI, Driving under the influence, is a serious and often life-changing event. If found guilty, a driver can lose their license and sometimes their livelihood, not to mention possible jail time and fines. Having experienced criminal defense attorneys you can trust who will work on your behalf to give you the best possible outcome would be a welcomed relief from the stress of an arrest. John Meadors and his criminal defense team is ready to help. John has handled many DUI cases and he is ready to help you with yours. Call our offices today at 888-353-5513 today for a free consultation. We will give you a quote over the phone and we can get to work on your case right away.
In some states, DUI is called DWI, or Driving While Intoxicated.
Theft and Robbery Trial Lawyers
If you are facing theft-related criminal charges, you need an aggressive trial lawyer who won't back down from fighting for your best interest. These types of charges carry the potential for severe punishment. Our South Carolina trial attorneys aggressively represent people facing theft charges in Columbia and across the state.
Theft Crimes
Our experienced trial lawyers handle all types of criminal theft cases, including:
Petty theft
Grand theft
Robbery
Extortion
Embezzlement
Identity theft
The most effective defense for you depends entirely on the circumstances of your case.
Theft means that you took someone else's property without permission and without any intention of returning the property. The charges you face depend on whether you used a weapon, broke into someone's home, or stole from your company, as well as the value of the goods stolen and other factors.
When you are charged with a theft crime, the burden of proof is upon the prosecution to show you committed the crime. The jury must believe beyond a reasonable doubt that you committed the crime. Otherwise, you should be acquitted.
Our personal injury attorneys know how to construct the right criminal defense strategy. After reviewing your case, we'll determine how to proceed, whether that means maintaining your innocence, pursuing lesser charges, or building another defense. We know how to find the right resolution for criminal defense cases.
Frequently Asked Questions
Why should I choose your trial lawyers to represent my criminal case?
We have the experience, knowledge, and dedication to represent you in your criminal case. Prosecutors often push for harsh punishments for defendants, and you need our lawyers to push back with an aggressive criminal defense strategy.
Our extensive knowledge of South Carolina criminal laws and our experience representing people in your same situation means we know how to resolve these criminal defense cases in the best way possible for you.
Is there a way to reduce my felony charge to a misdemeanor?
In some cases, it's possible to reduce a felony charge to a misdemeanor; however, the only way our trial lawyers can determine if this is possible in your situation is to review the details of your case. The likelihood of reducing a felony may be influenced by:
The nature of your criminal charges
Your past criminal record
The evidence against you
If our lawyers decide the most effective strategy in your case is to pursue reduced charges, we will work for this outcome aggressively.
What consequences do I face for my crime?
Punishment depends on the type and class of crime, as well as other factors. Possible consequences include:
Jail time
Fines
Revocation of professional license
Suspension of driver's license
Probation
Community service
Conviction on your criminal record
Our trial lawyers work to reduce these punishments when appropriate.
What happens if I am a first-time offender?
If you are a first-time criminal offender, it may be easier to get your charges dropped or reduced than if you were a repeat offender. To pursue these outcomes, you need an experienced trial attorney who knows how to argue your case and has experience in criminal law.
How will your lawyers resolve my case?
In criminal law, every criminal case is unique, and we must review yours before we can begin building a defense strategy. You can call us and we will review your case for free. We'll explain our thoughts on your case, and then you can decide whether you want to proceed with our services.
Convictions carry serious consequences in criminal law. As your lawyers, our job is to find the best way to resolve your case and then to fight for that outcome.
For a free review of your criminal law case with our trial lawyers in Columbia, South Carolina, please contact the criminal defense practice McWhirter, Bellinger & Associates, P.A. Our criminal defense attorneys understand criminal defense law and know how to create an aggressive defense to fight for you. We have offices in Columbia, Lexington, Orangeburg, Sumter, Camden, Newberry and Aiken.