Distracted Driving Accident Lawyer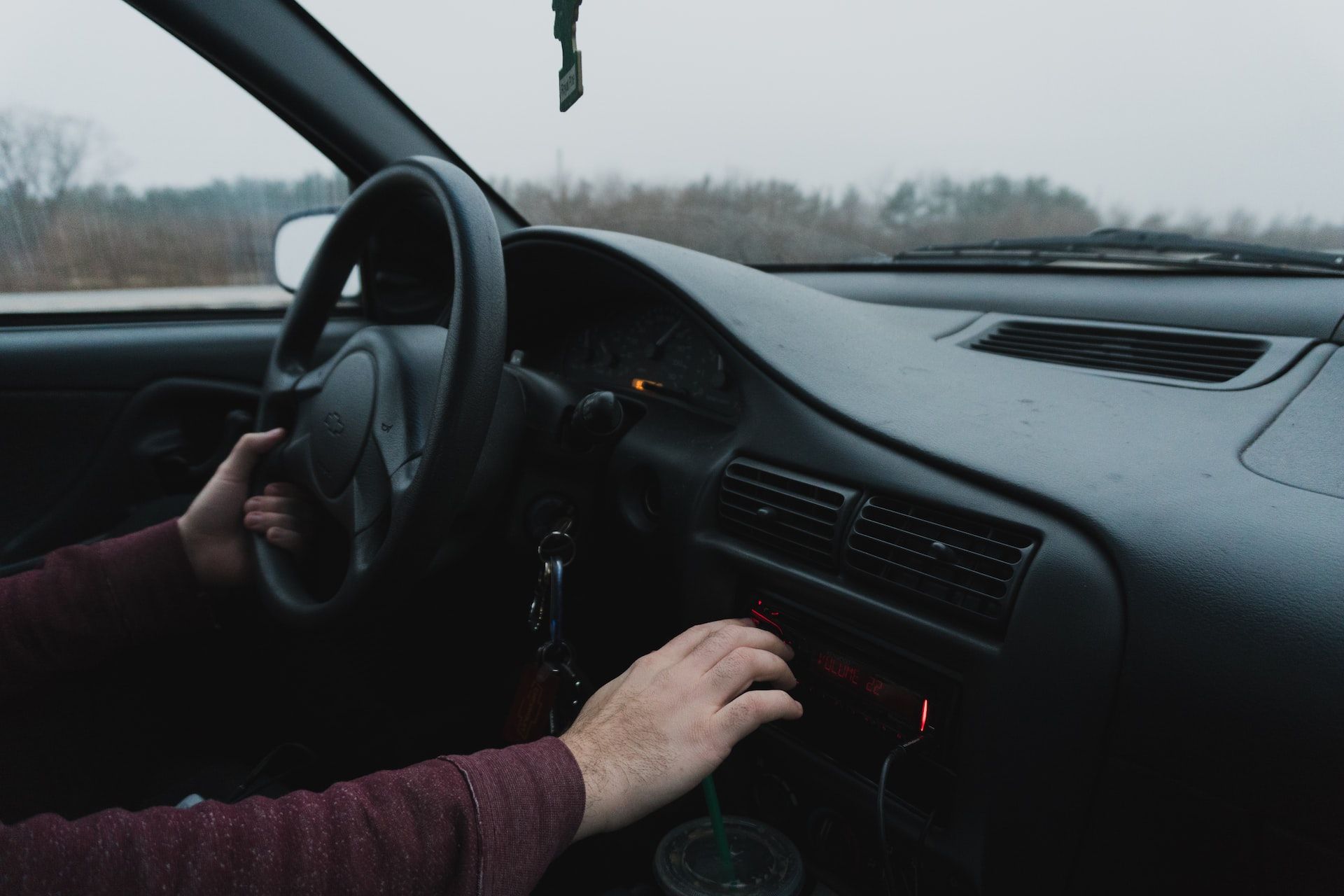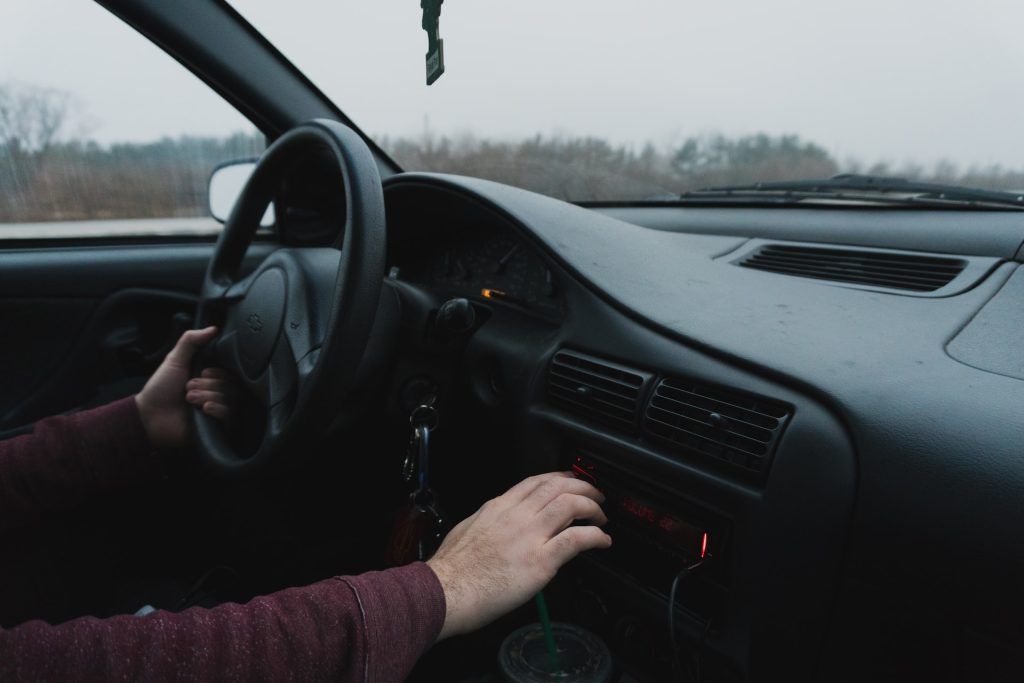 Distracted driving is a common cause of accidents in South Carolina, often leading to serious injury and death. This type of negligence on the road can come in many forms, including texting, putting on makeup, eating, or turning around to deal with something in the back seat. It's illegal in our state, but it still happens on our roads every single day. 
Distracted driving is defined as anything that takes your attention away from driving. When it occurs, it endangers the driver, their passengers, and others on the road.
There are three types of main driving distractions, according to the Centers for Disease Control and Prevention (CDC):
Visual – Taking your eyes off the road
Manual – Taking your hands off the wheel
Cognitive – Taking your mind off driving
Here are some common types of activities that cause motorists to get distracted while driving in South Carolina:
Reading
Other cell phone use
GPS use
Smoking
Recording or watching videos
Reaching for something on the floor of the car
Turning around to help a child in the back seat
Adjusting audio or climate controls
Rubbernecking
Talking to passengers
Applying makeup
Eating or drinking
Daydreaming
Tending to pets
Texting while driving remains one of the most common forms of distracted driving. Even though it's illegal in South Carolina, the penalty is incredibly low, with first-time offenders typically getting off with a $25 fine.
This is particularly worrying, as it checks all the boxes for visual, manual, and cognitive distraction, and can lead to devastating consequences. In fact, the CDC says that driving 55mph while sending or reading a text is equal to driving the length of a football field with your eyes closed.
Here are some facts about distracted driving in South Carolina and the rest of the country:
Distracted or inattentive driving while on a cell phone or texting is listed as a top contributing factor in more than 20,000 traffic collisions in South Carolina each year.
Nine people in the United States are killed every day in crashes that are reported to involve a distracted driver.
In the United States, over 3,100 people were killed and about 424,000 injured in crashes involving a distracted driver in 2019.
You are 90% more likely to have an accident when driving distracted.
Phone use is known to shift a driver's attention more than any other form of distraction in the car.
Teenagers are the most distracted age group
Among fatal crashes involving distracted drivers in the US in 2019, drivers aged 15-20 were found to be the most distracted age group. 
A 2019 survey of US high school students found:
39% of high school students who drove in the past 30 days had texted or emailed while driving on at least one of those days.
Texting or emailing while driving is more common among older teens than younger teens.
Texting or emailing while driving is just as common among honor roll students as it is with other students.
Students who texted or emailed while driving were more likely to report other risky behaviors such as riding without a seat belt. They were also more likely to drive after drinking alcohol, or to ride with a driver who had been drinking alcohol.
Here are a few ways to make sure you drive distraction-free, according to the South Carolina Department of Insurance:
Silence cell phones and put them out of reach before starting to drive.
Set GPS, radio, and climate controls before you take your car out of park.
If you need to take your eyes off the road, wait until you're completely stopped and in a safe location.
Ask yourself this: If you're distracted, who's driving?
What passengers can do, according to the CDC:
Speak up if you're in the car with a distracted driver and ask them to focus on driving.
Reduce distractions for the driver by assisting with navigation or other tasks.
Injured by a distracted driver?
If you've been injured in a car accident caused by a distracted driver, you have the right to seek fair compensation for the following:
Medical expenses
Rehabilitation costs
Lost income
Lost or diminished earning capacity
Out-of-pocket expenses
Pain and suffering
Disfigurement and scarring
Disability
If a loved one was killed because of the actions of a distracted driver, you are entitled to file a wrongful death lawsuit which can help relieve the financial burden associated with funeral costs and other expenses. 
When a driver operates a vehicle while distracted, they are acting negligently. In these cases, the plaintiff's side must prove the following:
The driver had a duty of care to protect other drivers on the road
That duty was breached
The victim's injuries were proximately caused by the distracted driver's actions
Although you are not required to hire a personal injury attorney following a distracted driving accident in South Carolina, you are highly advised to do so. Personal injury lawyers are highly experienced in distracted driving cases, and they know exactly how to approach each case in order to maximize the amount of compensation received. 
A South Carolina personal injury lawyer will do all the legal legwork so you can focus on your recovery. Every distracted driving accident is different, and your attorney will adjust their strategy based on your individual case.
Here are some of things that you can expect your personal injury lawyer to do:
Investigate the cause of your accident
Compile evidence
Gather witnesses
Consult with experts and accident reconstructionists
Identify economic damages
Put a value on non-economic damages
Negotiate with the other side's insurance company
Serve as your legal adviser & advocate
Communicate with you every step of the way
Fight for you in court if a settlement can't be reached
Evidence presented by an attorney in a distracted driving case often includes:
Cell phone records to show the driver sent or reviewed a text message or received a phone call immediately before the crash occurred
Internet and social media history to show the driver searched the web or used social media right before the accident
Physical evidence from inside the car such as food or drink containers, loose makeup, or other distracting items
Camera footage from the scene of the accident
Contact McWhirter, Bellinger & Associates today
The personal injury lawyers at McWhirter, Bellinger & Associates have been helping distracted driving accident victims for more than 40 years. We know the physical and emotional toll that car accidents can have on victims, and that's why we fight hard for our clients to receive fair compensation following their accidents. 
We are highly experienced at going head-to-head with the other side's insurance company, and we're aware of all the tactics that insurance companies and their attorneys use to avoid paying out a fair sum. We won't accept low-ball offers and we're always prepared to go to court if a settlement can't be reached.
McWhirter, Bellinger & Associates has seven offices across the Midlands of South Carolina, and we would love to give you a free case evaluation. 
If you've been injured or have lost a loved one due to the actions of a distracted driver in South Carolina, give McWhirter, Bellinger & Associates a call today at 888-353-5513. It won't cost you anything to see if we can help.®