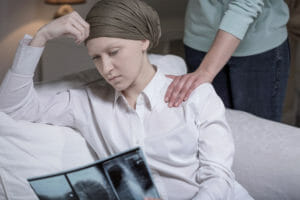 Cancer is a disease that affects more than 1.8 million Americans every year and causes over 600,000 deaths annually. Early diagnosis is key, as it allows for patients to begin treatment as quickly as possible and increase the likelihood of going into remission.
It is absolutely vital for physicians to take every complaint seriously, and to properly examine patients when they present symptoms. However, many doctors simply overlook patients' complaints and therefore fail to diagnose their cancer until it's too late.
If your cancer went undiagnosed or was misdiagnosed as a result of a doctor's negligence, you may be able to file a medical malpractice lawsuit. The personal injury attorneys at McWhirter, Bellinger & Associates are interested in hearing your story.
Why is early cancer diagnosis critical?
Cancer is a progressive disease and is classified by stages. The earlier the stage, the better the prognosis. If cancer is caught in later stages, it can be untreatable by the time it is finally identified. Even if the cancer is treatable when it is caught, it may require treatments like chemotherapy and radiation which wouldn't have been necessary in the earlier stages.
When it comes to cancer, the equation is simple. Earlier diagnosis leads to a higher likelihood that the patient will respond favorably to treatment. This increases their chances of entering remission and leading a healthy, cancer-free life.
Why does cancer go undiagnosed?
While every patient's experience is unique, it is often the case that physicians simply misdiagnose cancer patients, believing their symptoms are due to another cause. For instance, they might mistake symptoms of throat cancer for a common sore throat. Or they may simply decide there's nothing wrong with the patient at all and send them on their way.
Here are some common reasons that cancer goes undiagnosed:
The doctor dismisses the patient's symptoms
The doctor declines to order necessary tests
The doctor fails to notice warning signs during routine check-ups
The doctor refuses to refer the patient to a specialist
The doctor fails to admit the patient
The doctor fails to consider the patient's family/medical history
The doctor fails to suggest a patient have an age-based screening
Blood or tissue sampling is improperly conducted
Laboratory results or X-rays are misread
Failure to adhere to accepted medical standards
While some cancers might be harder than others to initially diagnose, the American Cancer Society has laid out clear guidelines for the early detection and treatment of many cancers, including breast cancer, cervical cancer, colorectal cancers, endometrial cancer, lung cancer, prostate cancer, and skin cancer/melanoma. Any deviation from those guidelines could indicate negligence. That being said, medical negligence can occur with any type of cancer, regardless of how clear-cut the screening and treatment guidelines are.
What are the consequences of a delayed cancer diagnosis?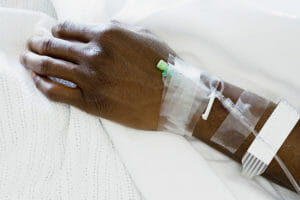 A delayed cancer diagnosis can be life-threatening, or even fatal. In addition to the obvious health risks, patients can experience mounting medical bills, lost income, loss of future earnings, and physical and mental anguish – effects that they wouldn't necessarily have encountered if they were diagnosed in a timely manner.
Do I have a medical malpractice case?
Approximately 40,000 people die every year because of misdiagnosis or delayed diagnosis. The attorneys at McWhirter, Bellinger & Associates have been fighting for medical malpractice victims for more than 40 years, and we can help determine whether you have a case.
We look at each case objectively, asking all the necessary questions. For instance, did a doctor's negligence cause your injury? Did the injury lead to specific damages (medical bills, lost income, physical and mental anguish)? Would a competent medical professional have avoided this outcome under the same circumstances? These are the same questions that a South Carolina court will examine if you file a medical malpractice lawsuit.
We have offices across the state of South Carolina, in Aiken, Camden, Columbia, Lexington, Newberry, Orangeburg, and Sumter. Call us today for a free case evaluation at (803) 590-9203. It won't cost you anything to see if we can help.