HAS YOUR CHILD BEEN USING JUUL E-CIGARETTES?
New documents obtained by Congress show that JUUL deliberately targeted children to become the nation's largest seller of e-cigarettes.
JUUL Pods contain a high level of nicotine that increases the risk of long-term addiction in children and young adults.
If your child has become addicted or been diagnosed with Popcorn Lung (bronchiolitis obliterans) or any other vaping-related medical condition, you may be eligible for substantial compensation.
Call or contact our offices today for a free case evaluation.
JUUL E-cigarette Attorney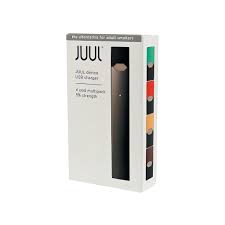 E-cigarettes, or vape pens, have become extremely popular, attracting teenagers with their sleek designs and fruity flavors. But while many view these as a safe alternative to traditional cigarettes, that simply isn't the case. Although the devices don't burn tobacco, they have cartridges filled with addictive nicotine. The market leader in this trend is JUUL.
Details about the potential health hazards associated with JUUL's products are emerging, including a higher likelihood of developing bronchiolitis obliterans (popcorn lung). If you or your teen have been diagnosed with this or any other condition after using JUUL e-cigarettes, you may be eligible to open a case against the company.
Are JUUL e-cigarettes dangerous?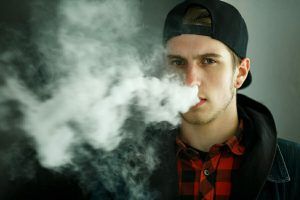 Although JUUL advertises its products as a "satisfying alternative to cigarettes," that doesn't mean they're a safe alternative. In fact, e-cigarettes expose the lungs to dicetyl, which can cause bronchiolitis obliterans (popcorn lung).
This severe and irreversible disease damages the lung's smallest airways. Over time, inflammation causes lung tissues and airways to scar and narrow, resulting in breathing difficulties. This can be fatal in some cases.
Here are some other health-related facts about JUUL e-cigarettes:
JUUL e-cigarettes contain nicotine, a hazardous and addictive substance
JUUL has claimed its products deliver nicotine up to 2.7 times faster than competing brands
Potentially fatal poisoning has resulted from people accidentally swallowing e-cigarette liquid
The US Surgeon General says e-cigarettes contain "harmful" and "potentially harmful" ingredients
JUUL's popularity among teenagers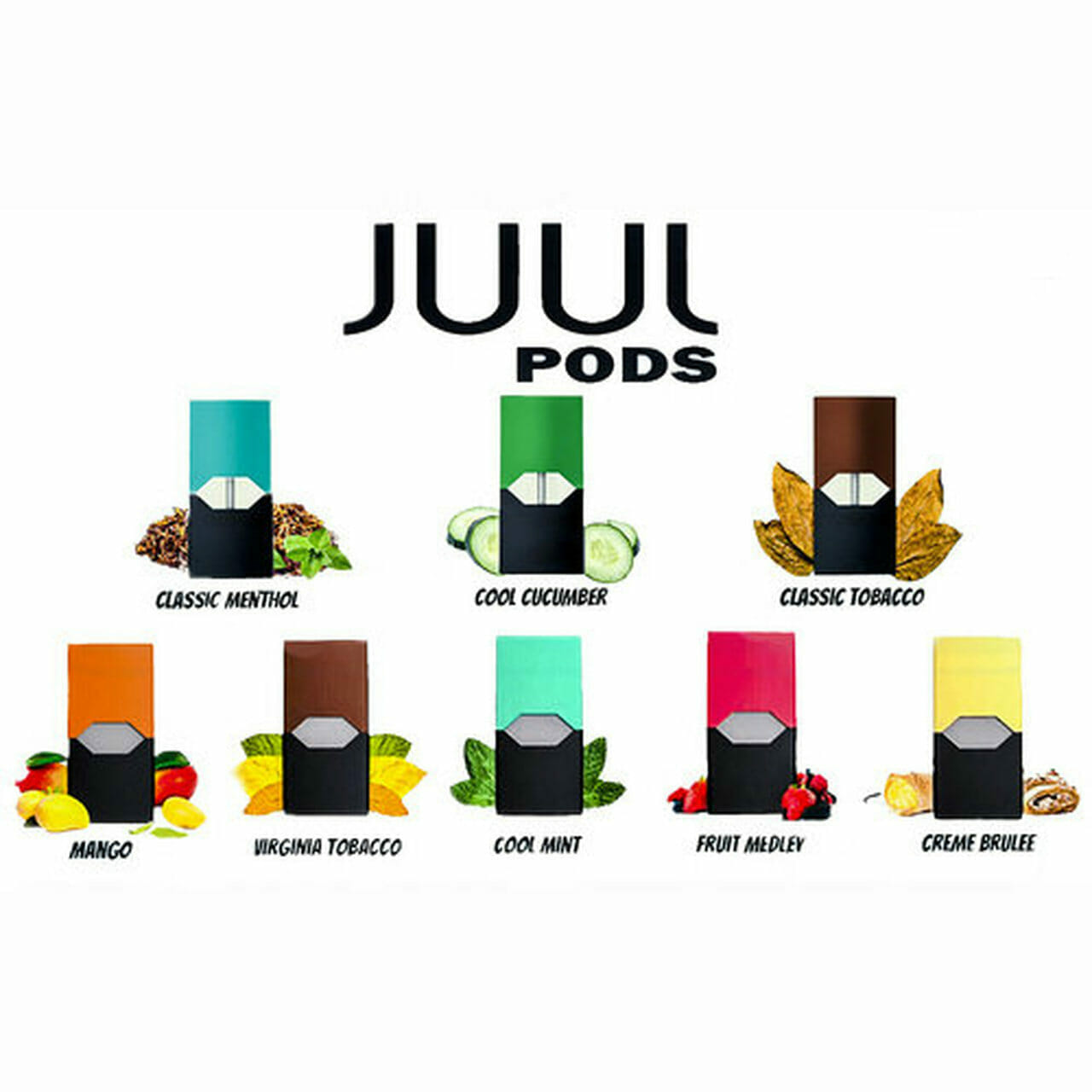 JUULs users span across all age groups, but the company has had particular success with teenagers. Here are some facts:
Teens aged 15-17 are over 16 times more likely to be current JUUL users than people aged 25-34
The number of high school-age children reporting e-cigarette use in the past 30 days rose by more than 75% between 2017 and 2018
E-cigarette use among middle schoolers in the past 30 days increased by nearly 50% between 2017 and 2018
The FDA's commissioner called teenage use of e-cigarettes an "epidemic"
There is evidence to suggest that e-cigarette use increases the frequency and amount of cigarette smoking in the future
Nicotine use in adolescence can harm the developing brain and make users more likely to be addicted to other drugs
Childhood E-Cigarette Addiction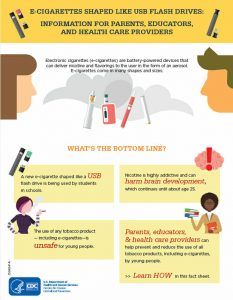 Although JUUL claims its products are designed to help adults turn away from traditional cigarettes, minors across the country are becoming addicted to JUUL's vape pens, causing a public health concern. The epidemic is even affecting children in elementary school.
The case studies are plentiful, with children and teens reporting that they enjoy the fun flavors of JUUL pods. A study conducted in California high schools found that e-cigarette users engage their vape pens about twice as often as smokers use cigarettes.
It's not uncommon for teens to report using a JUUL pod a day – which has roughly the same amount of nicotine as a pack of traditional cigarettes.
It comes as no surprise that minors find JUUL e-cigarettes more enjoyable and easier to use than regular cigarettes. E-cigarette vapor doesn't burn the throat as much as cigarette smoke does, which naturally makes it easier to use vape pens more frequently.
When you combine this with JUUL's fun and fruity flavors – such as mint, mango, and cucumber – it's easy to see the appeal for young people.
Those same fruity flavors can also make the risk of addiction stronger for teens than traditional cigarettes, as young people are less likely to walk away from a vape pen which smells and tastes much better than cigarette smoke. Some teens have even been admitted into rehab as a last ditch effort to kick the habit.
JUUL's advertisements have also touted the company's flavors. A 2016 ad showed an uneaten plate of food alongside text which reminded consumers to "save room for JUUL," since its flavors are "easy to pair with your favorite foods."
In addition, vape pens are extremely easy to conceal. They're sleek, slender, and resemble a USB drive. It doesn't take much effort to slip one in your pocket, your sleeve, or simply hide it in plain sight. This has made it easy for children to vape just about anywhere, including the classroom.
The serious effects of vaping addiction on young people
Nicotine carries risks for people of all ages, but it is especially harmful for those under the age of 25, as the brain is not yet fully developed at this stage of life.
The effects that nicotine can have on the young brain including harming the parts that control attention, learning, mood, and impulse control. It can also make depression and anxiety worse.
Nicotine can also change the way that synapses are built between brain cells. Synapses are the connections that are formed between cells every time a new memory is created or a new skill is learned.
Young people are also generally more prone to nicotine addiction because the young brain is more sensitive to rewards. In short, the young brain receives a "feel good feeling" from nicotine, due to a rush of dopamine. Nicotine can be more addictive than alcohol or other drugs because it leaves the body very quickly. When it's gone, the craving strikes once again.
However, many teens are completely unaware that vape pens contain any nicotine at all. According to the National Institute on Drug Abuse, 66% of teens surveyed believed e-cigarettes contained harmless flavoring, while 13.7% said they didn't know what they contained. This is largely due to a lack of regulation when it comes to e-cigarettes, as manufacturers don't actually have to report their ingredients.
But it's not just nicotine that poses a risk to young people. E-cigarette vapor contains a plethora of other ingredients which can be harmful. These include formaldehyde, diacetyl (which is known to cause lung disease) and benzene – a carcinogen linked to leukemia. Tests have also found toxic metal particles such as lead, nickel, and chromium in e-cigarette vapor.
Perhaps one of the most alarming facts related to the use of JUUL vape pens is that we don't yet know what the long-term effects will be. In other words, things could get worse from here.
Lawsuit filed after young JUUL user suffers massive stroke
A JUUL user in Connecticut who became addicted to vaping in high school and eventually found himself going through two pods a day has filed a lawsuit against the company after he suffered a massive hemorrhagic stroke. He needed three brain surgeries and more than 100 days in the hospital, and was left with permanent injuries such as left-side paralysis, speech impairment, and a 50% loss of vision in both eyes, according to the suit.
Although a ruling has yet to take place on whether the stroke was caused by JUUL's products, one fact remains: e-cigarette users have a 71% greater risk of stroke than non-users, according to a recent study from the University of Kansas School of Medicine.
The suit also alleges that the plaintiff fell victim to JUUL's marketing which promoted its e-cigarettes as being "fun, healthy, and cool."
Meanwhile, research has also found that e-cigarette users have a 59% greater risk of heart attack or angina and a 44% higher chance of developing circulatory problems such as blood clots.
Vaping can also cause lung damage. In fact, eight teens were recently hospitalized in Wisconsin with severe lung damage accompanied by extreme coughing, fatigue, and breathing problems. The common link was that all of the teens vape. Doctors who treated the teens said the symptoms appeared to be more acute than those found in young people who smoke traditional cigarettes.
More Legal action against JUUL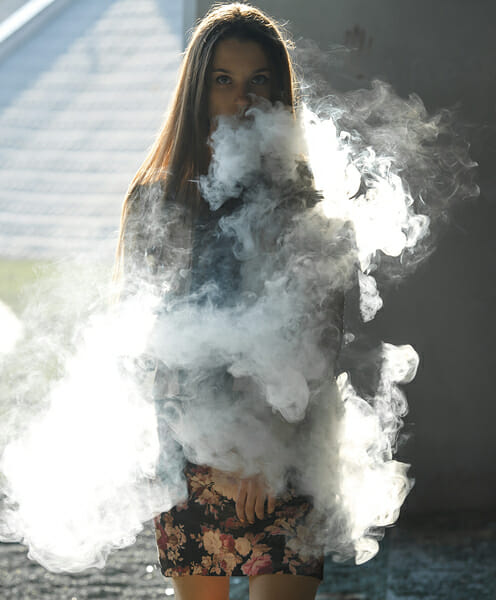 A class-action lawsuit against JUUL has been filed in Florida on behalf of a 15-year-old who re-developed seizures after using JUUL e-cigarettes and unintentionally swallowing the e-liquid contained inside. The suit alleges:
JUUL targets minors with its e-cigarettes
JUUL fraudulently and deceptively sold or partnered to sell its products as less addictive nicotine products than cigarettes
JUUL has deceived consumers by concealing, downplaying, and failing to inform them about the risks of nicotine exposure and addiction
JUUL e-cigarettes are "inherently defective" and deliver more nicotine than the company admits to consumers
Meanwhile, North Carolina's attorney general has also filed a suit against JUUL, accusing the company of targeting youth while downplaying the potential harm its products can cause.
It is expected that more false advertising and failure to warn consumer cases are on the horizon as more information becomes available about the harmful effects of JUUL e-cigarettes.
Is JUUL illegally marketing its vape pens to minors?
Claims that JUUL has been marketing its e-cigarettes to children are mounting, including on Capitol Hill. The House Oversight Subcommittee on Economic and Consumer Policy recently launched an investigation which analyzed 55,000 non-public documents handed over to the subcommittee and the Massachusetts Attorney General's office.
According to the subcommittee, JUUL set up a "Youth Prevention and Education" division which traveled to schools and made presentations to students. The company reportedly paid $10,000 to schools that agreed to participate. The schools were told their participation could include giving JUUL access to students on school time, in summer school, or in a Saturday program for children who had been caught using e-cigarettes in school.
But those presentations apparently weren't about prevention at all. Two New York teens testified that JUUL promoted its vape pens at their school as being "totally safe." A 17-year-old said this news was a "sigh of relief" for his peers who were already vaping, as they could now do so "without any concern."
JUUL's school presenter also allegedly recommended that students who are addicted to traditional cigarettes use JUUL's products, while demonstrating how to use them. These presentations were done without any parents or teachers in the room.
Meanwhile, the subcommittee also found that JUUL targeted kids as young as eight years old in summer camps and public out-of-school programs.
The list of cash payments goes on. In California, JUUL gave the Police Activities League $89,000 to offer its "Moving Beyond" program to middle school and high school students who faced suspension for using traditional cigarettes.
JUUL using "influencers" to target children on social media
JUUL has also recruited online "influencers" to target teens on social media. A company memo released by the House subcommittee shows that JUUL aimed to recruit those in "popular culture with large audiences."
The company had specific requirements for its influencers – they needed to be social media "buzzmakers" with at least 30,000 followers. They would need to attend promotion events and help create a network of JUUL "loyalists."
Such social media campaigns have worked for the company, according to a recent study which found that JUUL's social media activities were "highly correlated" with its sales.
This makes sense, as seven out of 10 teens are exposed to e-cigarette ads, according to the National Institute on Drug Abuse. This figure includes everything from retail ads to internet, television, and magazine ads.
All of this has contributed to the Silicon Valley company being worth some $16 billion. But as the company reaps the financial benefits, children and teens are paying the cost. Those who have been affected have a right to fight for compensation.
Do you have a case?
If you or your child have become addicted to JUUL e-cigarettes or been diagnosed with bronchiolitis obliterans (Popcorn Lung) or experienced other health problems after using JUUL e-cigarettes, you may have a claim against the company.
The defective products attorneys at McWhirter, Bellinger & Associates are interested in learning more about your situation and can help determine whether you have a case. Contact us today at 888-353-5513 for a free case evaluation.
McWhirter, Bellinger and Associates has offices in Aiken, Camden, Columbia, Lexington, Newberry, Orangeburg and Sumter, South Carolina. For over 45 years we have been helping injured South Carolinians with Auto Accidents, Workers' Compensation, Wrongful Death Cases, Medical Malpractice, Dangerous Drugs and Products and all other Personal Injury cases. It won't cost you anything to see if we can help.