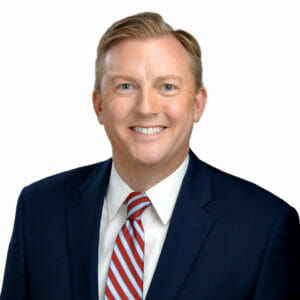 Bennett Casto
Attorney
Bennett Casto, an associate with McWhirter, Bellinger & Associates, P.A., is a highly skilled and experienced courtroom litigator with over 13 years of experience.  He is a tireless and compassionate advocate for each of his clients.  He handles all forms of automobile accident and personal injury cases.
Prior to joining the firm, Bennett proudly served as an Assistant Public Defender with the Lexington County Public Defender's Office for several years.  Eventually, Bennett was elevated to the position of Head Public Defender for the Counties of Saluda, Edgefield, and McCormick.  During his tenure with the Public Defenders Office, Bennett gained invaluable trial experience.
Bennett graduated from the College of Charleston in 2002 with his bachelor's degree and went on to earn his law degree from the Charleston School of Law in 2007.
Bennett is a member of the South Carolina Bar and is also a proud member of the Lexington County Bar Association.  He lives in Lexington and is an avid outdoorsman and attends Mt. Horeb Methodist Church.
With office in Aiken, Camden, Columbia, Lexington, Newberry, Orangeburg, and Sumter, South Carolina, our personal injury lawyers are ready to serve you.