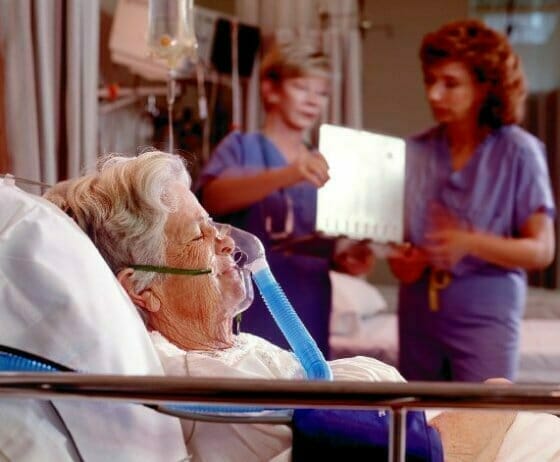 Not all forms of nursing home abuse are the result of active maliciousness toward residents. In many ways, the most insidious form of nursing home abuse is the type that comes from doing nothing at all. When a caretaker for your elderly family member fails to fulfill their obligation as a caretaker, it is known as elder neglect, and it accounts for over half of all reported cases of elder abuse.
Neglect is difficult to define legally, largely because it can take many forms and vary from situation to situation. But if you feel like a family member in a nursing home is not receiving the level of care to which he or she is entitled, you may wish to speak with a South Carolina nursing home abuse lawyer.
The Difference Between Neglect and Abuse
The signs and consequences of neglect and abuse are quite similar, but each type of behavior implies different actions being taken by the caretaker. Nursing home abuse implies an intent by the staff at a nursing home to harm residents, or a similar intent behind policies created by the management. Nursing home neglect, on the other hand, only claims that the nursing home in question did not provide residents with the standard of care they and their loved ones are entitled to, and this breach resulted in harm to the resident.
Nursing home residents may be a victim of nursing home abuse if they:
Have bedsores or ulcers
Experience sudden weight loss
Exhibit injuries from falling
Radically change their behavior
Are less clean than they should be
Exhibit signs of malnutrition or dehydration
Look more unkempt than usual
Are more withdrawn in social behavior
Live with environmental hazards around them
Lack necessary medication or medical equipment
The staff at your loved one's nursing home may try to pass off any evidence of injuries as accidental or self-inflicted, so you can't always trust their judgment. If the circumstances surrounding your loved one's injury seem odd or unlikely, it's probably in your best interest to contact a nursing home abuse lawyer and learn more about the legal options for your specific situation.
Types of Nursing Home Neglect
Nursing home neglect can come in many forms. Residents of nursing homes are in an environment populated by many people and visited by many more; this can create much greater risk of disease or injury if they are not cared for properly. When they fail to receive proper care, a variety of causes can be to blame. We'll cover some of the more common reasons for nursing home neglect below.
Nursing home understaffing: Nursing homes are often for-profit enterprises, meaning that management has an incentive to hire as few caretakers as possible in order to keep costs down. If a nursing home errs in its estimation of how many employees it needs on the premises at any time, the result could be that many residents do not receive the care they require in a timely manner. If you notice that your loved one or family member is regularly looking disheveled, or seems to have frequent "accidents" during which no staff members are ever around, understaffing could be a primary cause. Looking at the staff records of the nursing home and comparing them to the number of residents is a good way to check this.
Inadequate oversight when distributing medication: Many nursing home residents require a large number of medications that have to be taken at specific times of the day. This is an area where many residents could potentially be exposed to abuse: in the past, caretakers have been found stealing medications in order to sell or use them, or changing a residents' doses for a wide variety of reasons.
Malicious abuse is not the only problem that can arise with medication, as staff may also give a resident the wrong medication from an honest error. A responsible management structure should make sure that there is some oversight when it comes to the handling and distribution of medication, so that employees of the nursing home are sure to give everyone what they need.
Unhygenic practices: One of the most important things nursing homes need to do is prevent their residents from contracting or circulating sicknesses throughout the building. The population density and high number of visitors means that residents are at risk for sickness during a time of life when their bodies cannot effectively fight infection. If residents are not being bathed, not given changes of clothing, and are otherwise kept in an appropriately hygienic condition during their stay,  the nursing home may well be found at fault for unnecessarily exposing them to sickness.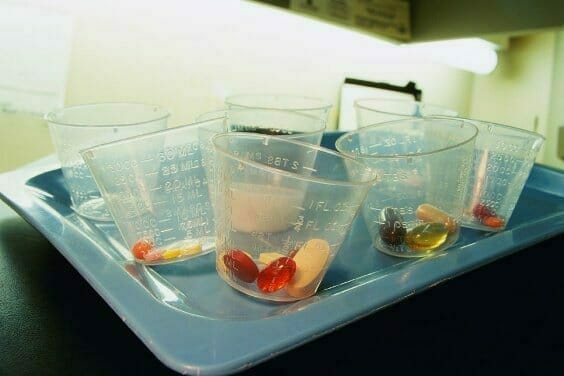 Unsanitary conditions: Likewise, if the room your loved one is living is not cleaned regularly, or has maintenance issues that go unfixed and contribute to an unhealthy living environment, the nursing home could be found at fault. Check their living area for potential hazards and evidence of frequent cleaning.
Dehydration: Depriving nursing home residents of water that they need is not only a cruel practice in and of itself, it also can impact residents' overall health, making them more susceptible to disease and health complications. Many residents can be uncommunicative about their needs, so unless the staff at the nursing home is making sure they are appropriately hydrated, the situation can get even worse.
Diabetic care: over 20% of adults between the ages of 65 and 75 suffer from diabetes, while 40% of adults over 80 suffer from the disease. Diabetes requires frequent monitoring of a patient's blood-sugar levels, along with timely distribution of medication and close attention to the patient's diet. If the staff at a nursing home can't be counted on to provide these services for your loved one, he or she could suffer life-threatening consequences.
Recognize the Signs of Nursing Home Neglect
If you have a loved one in a nursing home in South Carolina, and have some reason to believe that they are suffering from neglect, contact the lawyers at McWhirter, Bellinger & Associates today. We can be reached at 888-353-5513 and serve clients in Lexington, Camden, Columbia, Aiken, Sumter, Newberry, Orangeburg, and the surrounding communities.