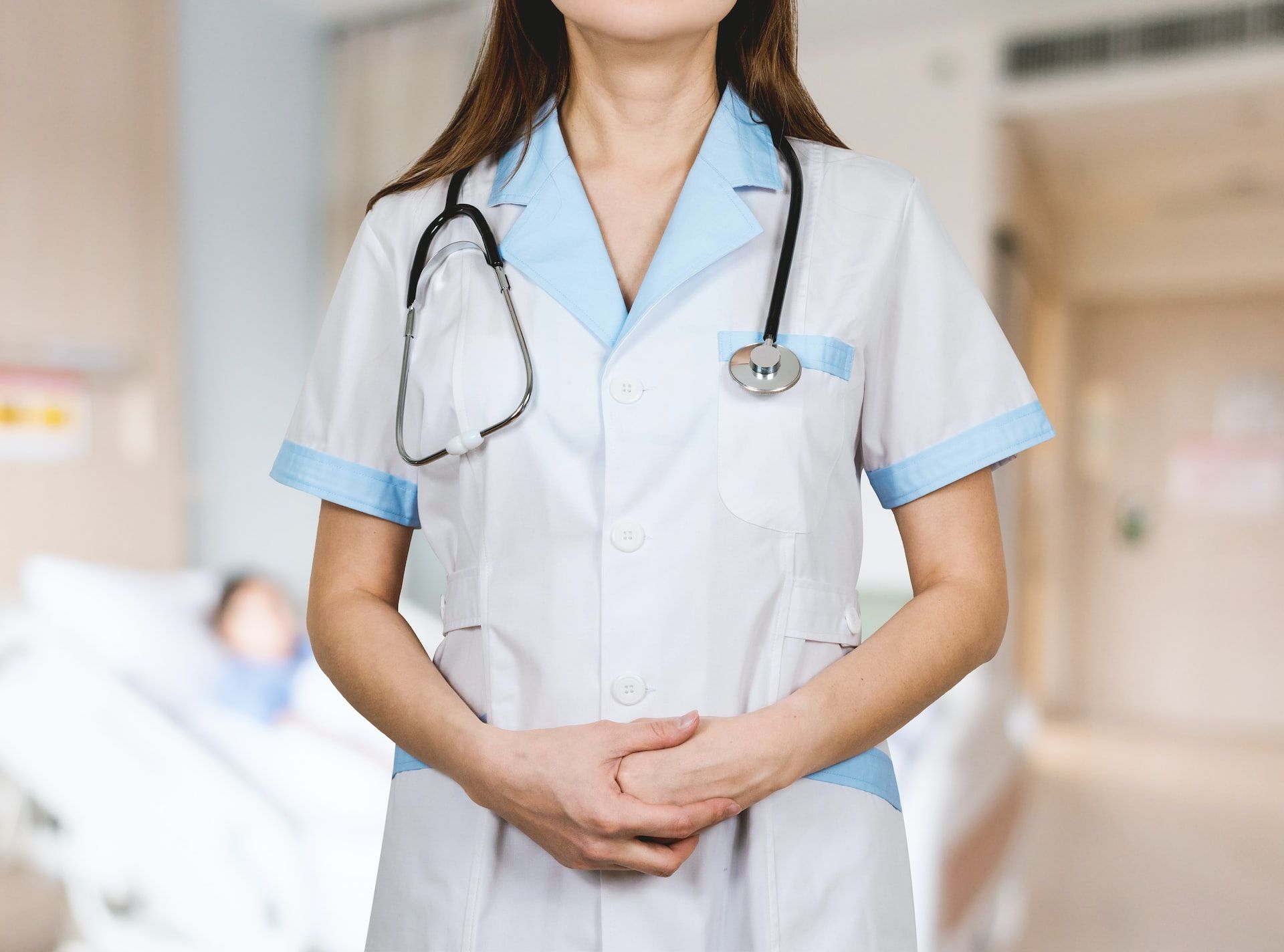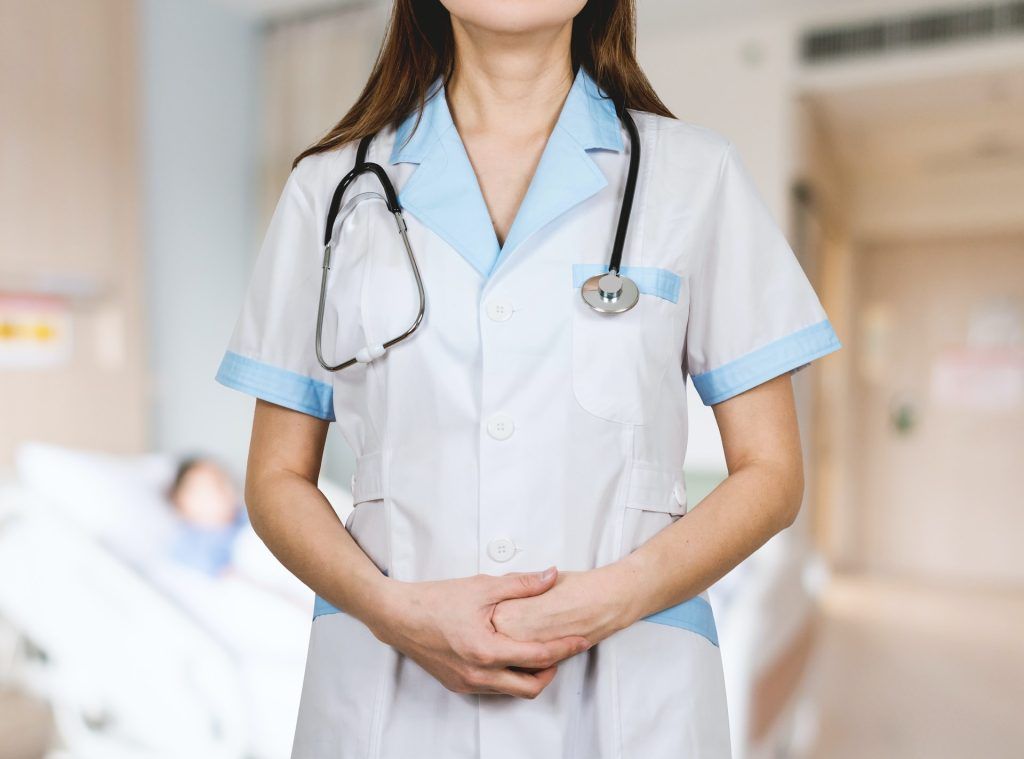 South Carolina healthcare workers sacrifice so much in order to take care of patients, but they can fall victim to on-the-job accidents just like anyone else. When a medical professional becomes a patient themselves, they experience the same financial, emotional, and physical hardships that any injured worker faces, and they may be eligible to file a workers' compensation claim. 
Workplace injuries can happen to employees of any industry, but many people are often surprised to find that healthcare consistently ranks among the top industries for on-the-job injuries and illnesses.
According to the Bureau of Labor Statistics (BLS), healthcare was the industry with the most reported injuries and illnesses in 2021. Furthermore, the Occupational Safety and Health Administration (OSHA) states that "a hospital is one of the most hazardous places to work." 
Here are some facts about working in hospitals, according to OSHA:
Hospitals have "serious hazards," such as "lifting and moving patients, needlesticks, slips, trips, and falls, and the potential for agitated or combative patients or visitors, along with an unpredictable environment and unique culture."
In 2019, U.S. hospitals recorded 221,400 work-related injuries and illnesses, a rate of 5.5 work-related injuries and illnesses for every 100 full-time employees.
The 2019 data for hospital injuries/illnesses was almost twice the rate for private industry as a whole.
Hospitals have a higher rate of "days away" workplace injury and illness cases than construction, manufacturing, and private industry as a whole. 
Hospital workers regularly face risks posed by contagious patients and sharp devices contaminated with bloodborne pathogens.
Nursing and residential care facilities have even higher "days away" injury rates than hospitals.
The most common workplace injuries for hospital workers in 2011 were: 
Sprains and strains (54%)
Bruises (11%)
Soreness/pain (10%)
Fractures (5%)
Multiple trauma (3%)
Cuts and punctures (3%)
All other injuries (14%)
These were the most common "days away from work" injuries for hospital workers in 2011:
Overexertion and bodily reaction (48%)
Slips, trips, and falls (25%)
Contact with objects (13%)
Violence (9%)
Exposure to substances (4%)
All other causes (1%)
The injured workers most likely to experience days away from work were nursing aides, orderlies, and attendants. Emergency medical technicians and paramedics took second place, followed by occupational therapy assistants and aides, registered nurses, and licensed practical and vocational nurses.
That same year, 263 fatalities linked to workplace injuries or illnesses happened at hospitals across the United States. Those fatalities were caused by:
Transportation incidents (96)
Violence (76)
Falls (37)
Exposure to harmful substances (37)
Other or not reported (14)
Contact with objects (3)
More recent data from the BLS shows that violence aimed at healthcare professionals has increased over time, rising from an incident rate of 6.4 per 10,000 employees in 2011 to 10.4 per 10,000 employees in 2018. Healthcare workers accounted for 73% of all non-fatal workplace injuries due to violence in 2018.
Have you been injured at your healthcare job?
Although hospital and nursing home employees are the healthcare workers most likely to experience a workplace injury, workers across all healthcare sectors are at risk for getting seriously hurt on the job. If you've been injured at work, you might be wondering what your options are.
First of all, if you've been hurt, you should absolutely seek medical assistance before doing anything else. If your injury is an emergency, seek help right away.
Once your medical needs have been taken care of, you should report your injury to your place of employment. You have 90 days to do so in South Carolina, but you are advised to report it at the earliest possible opportunity. You are also advised to file a workers' compensation claim sooner rather than later, even though South Carolina gives you two years to do so.
Many South Carolina healthcare workers worry that they won't be eligible to file a workers' compensation claim if the injury was their fault, but that simply isn't the case. Injured employees are eligible to file a claim no matter who was at fault, as long as the injury took place at work. Pre-existing conditions which were made worse by a person's job are also covered.
Other workers fear retaliation if they file a workers' compensation claim. However, there's no need to worry about that. It is illegal for South Carolina employers to fire an employee in retaliation for filing a claim or collecting benefits. If they do so, they open themselves up to a civil lawsuit. Employers are also prohibited from forcing a worker to leave their job through workplace harassment or discriminatory treatment.
Once a workers' compensation claim has been filed, it's important to note that there are certain rules that workers must follow. For instance, they must go to a doctor approved by their employer or their employer's insurance representative. A personal injury attorney can be extremely beneficial when it comes to making sure you abide by all of the rules laid out by South Carolina workers' compensation law.
Do I need a personal injury lawyer for my workers' compensation case?
While it might seem as though the South Carolina workers' compensation process is straightforward, many people who are injured at work can greatly benefit from hiring a personal injury attorney to represent them in their workers' compensation cases. 
The South Carolina personal injury lawyers at McWhirter, Bellinger & Associates have been representing workers' compensation clients for more than four decades. Their vast legal experience shines through in everything they do, and they know how to go up against insurance companies that will do everything they can to avoid paying out a fair sum.
When you hire a lawyer from McWhirter, Bellinger & Associates, you are hiring a highly experienced attorney who specializes in helping personal injury victims receive fair compensation following their South Carolina workplace accidents. Our lawyers are excellent negotiators who know exactly what to do in order to maximize their clients' chances of receiving what they are rightfully owed. They put a fair value on each case and refuse to accept low-ball offers from insurance companies.
The lawyers at McWhirter, Bellinger & Associates know how to put pressure on insurance companies who like to delay, delay, delay. If you don't receive medical treatment or compensation within an acceptable amount of time, your lawyer will jump in and make sure the other side plays fair – and if they refuse to do so, your attorney will represent you at a Workers' Compensation Commission hearing.
Your South Carolina personal injury lawyer will also keep you informed of your rights throughout the entire workers' compensation process, and will build the strongest case possible for you.
It's important for you to focus on what truly matters following your workplace injury – your health and well-being. Hiring a South Carolina personal injury lawyer will allow you to focus on getting better instead of on the time-consuming and stressful process of representing yourself in a workers' compensation claim. An experienced South Carolina personal injury attorney will do all the legal legwork and make sure every document is filed on time, all while developing a bespoke strategy that suits your specific case.
McWhirter, Bellinger & Associates has seven locations across the Midlands of South Carolina, and we offer free case evaluations to South Carolina employees who have been injured at work.
Contact us today at 803-590-9242. It won't cost you anything to see if we can help.®