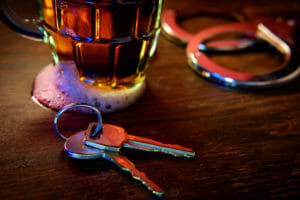 A family received a settlement for wrongful death and a Greenville man has been sentenced to 22 years in prison for DUI resulting in death, and failing to stop for a police vehicle resulting in death.
Kent Eric Washington, 31, was driving on I-85 in Greenville when a South Carolina Highway Patrol trooper attempted to pull him over for speeding. He refused to pull over, resulting in a chase which saw speeds of at least 114 miles per hour.
Washington eventually lost control of his car, hit a concrete wall, traveled down an embankment, and landed in a ravine. His passenger, 31-year-old Michael Mansell, died at the scene.
Evidence at Washington's trial showed that he was under the influence of marijuana at the time of the crash, which impaired his ability to operate a vehicle. He was sentenced to 22 years in prison for DUI involving death and failing to stop for a blue light which resulted in death.
The sentencing comes just weeks after Mansell's three children received a wrongful death settlement for $175,000, once it was determined that the trooper involved in the pursuit failed to report the incident to dispatch and lied about it to his supervisor.
Dashcam footage showed that the trooper was involved in a pursuit after telling his supervisor he wasn't. He was fired for "willfully making false statements, misleading, incomplete, deceitful, or incorrect statements to a law enforcement officer, a law enforcement agency, or a representative of the agency."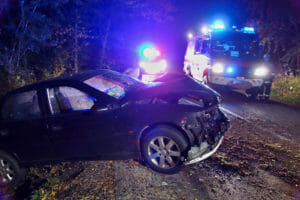 Impaired drivers are an extreme hazard on South Carolina roads, and their careless actions often lead to death and serious injury. If you or a loved one have been injured by a driver who was under the influence of drugs or alcohol, you are advised to contact a South Carolina personal injury attorney.
Personal injury lawyers are professionals at what they do, and they have vast experience fighting for those who have fallen victim to the reckless and negligent actions of impaired drivers. The attorneys at McWhirter, Bellinger & Associates have been fighting for South Carolina auto accident victims for more than 40 years, and we know how to build a strong case. We also understand the financial, physical, and emotional costs that accident victims encounter, and we'll do everything we can to make sure you receive fair compensation.
We have offices across South Carolina, in Aiken, Camden, Columbia, Lexington, Newberry, Orangeburg, and Sumter. Give us a call today at 803-768-3447 for a free case evaluation. It won't cost you anything to see if we can help.®