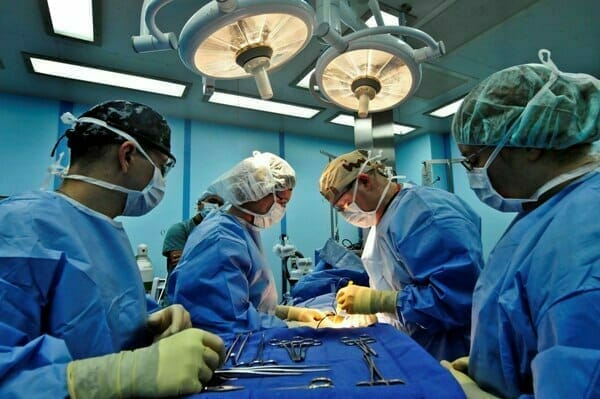 After years of increasing scrutiny, manufacturers of the Bair Hugger Medical Device have been hit with several lawsuits. The lawsuits claim that Bair Hugger's body temperature regulation device, which uses heated air to keep exposed skin warm, increases the chances of infection in knee and hip replacement surgeries by blowing contaminants into the open joint.
In addition to increasing scientific evidence, the inventor of the Bair Hugger medical device has begun to warn hospitals of the dangers associated with this defective product.
Orthopedic surgery in general, and joint replacement surgeries in particular, already carry one of the highest risks of post-operative infection. The nature of the surgeries requires that the skin around a joint be exposed to the air for an extended amount of time, and the surgery is highly invasive. With a Bair Hugger device stirring up the contaminants in the surrounding air, the risk of infection is greater still.
Infection contracted during a joint replacement surgery can lead to:
Amputation of the limb
Multiple additional surgeries to treat the infection
Invasive procedures that require placing foreign objects in your body
Death in cases where treatment and amputation are unsuccessful
Bair Hugger devices are enormously popular in the medical community. If you had a knee or hip replacement surgery in the last five years, there's a good chance your doctors were using a Bair Hugger device, and were not aware of its attendant risks. If you had an infection after this operation, and it can be shown that your procedure involved a Bair Hugger device, you may qualify for a lawsuit against the manufacturers.
To find out whether your post-operative infection makes you eligible for legal damages, contact our defective product attorneys at McWhirter, Bellinger & Associates for a free case review! We have the experience to help you get the compensation you deserve. McWhirter, Bellinger & Associates serves clients in Lexington, Columbia, Newberry, Camden, and throughout South Carolina.