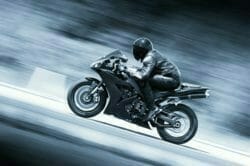 The state of South Carolina has enacted several motorcycle laws intended to maintain optimal levels of safety for all riders sharing the road. However, obeying these laws is important for much more than safety reasons. If you violate state motorcycle laws, it can impact your ability to recover compensation after being injured in a motorcycle accident.
The following quiz will test your knowledge of South Carolina motorcycle laws. Click on the link and take it to find out whether you are obeying all necessary rules and regulations.
https://www.qzzr.com/c/quiz/249993/do-you-know-your-motorcycle-laws
If you've been injured in a motorcycle accident caused by the negligence of another driver, you may be entitled to recover compensation for your damages. The attorneys at McWhirder, Bellinger & Associates have been fighting for the rights of injured victims in Columbia and throughout South Carolina for more than 40 years, and we can help you hold all negligent parties accountable for your damages.
Please contact McWhirter, Bellinger & Associates using the form on this page or call (888) 353-5513 today to schedule a free motorcycle accident consultation. We serve clients in Columbia, Sumter, Lexington, Camden, Orangeburg, Newberry, Aiken and throughout South Carolina.