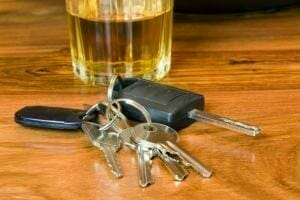 The next two weeks of holiday season tend to be a period of time ripe for DUI accidents. As people celebrate all over the country, some of them irresponsibly decide to get behind the wheel. The annual nationwide drunk driving crackdown known as "Drive Sober or Get Pulled Over" launched December 15 and will extend through New Year's Day. During this time, law enforcement will clamp down on drunk drivers. Along with the launch of this year's campaign, the US Department of Transportation and the National Highway Traffic Safety Administration is encouraging use of its SaferRide app. This mobile app helps you get a ride home safely when you've had too much to drive.
The app features easy-to-read, simple-to-understand features. When you use it, you will see three buttons:
"Get taxi"
"Call friend"
"Where am I"
The first lets you choose a taxi from a list of taxi services in your area. The second calls one of your programmed contacts. The last lets you view a map of your location. You can get the app for Android devices on Google Play, and for Apple devices at the Itunes store.
Please remember to celebrate fully and merrily this holiday season, but also remember to drink responsibly. When you get behind the wheel buzzed or intoxicated, you are putting other people's lives at risk as well as your own. Last year over 10,000 people were killed in DUI auto accidents.
If you or loved one has been injured in an accident caused by a careless driver in Camden, Columbia, Orangeburg, Aiken, Newberry or anywhere in South Carolina, please contact McWhirter, Bellinger & Associates to schedule a free consultation with an experienced car accident lawyer.