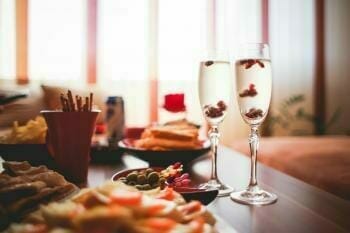 Planning a New Year's Eve get-together at your home? By exercising a little caution, you can make sure it's a good time for everyone. Our experienced injury attorneys have seen many personal injury cases stemming from unsafe premises. By taking a little time to prepare your home for holiday parties, you can just relax and enjoy the company of friends and family on New Year's Eve night. Here are some ways you can prepare:
Avoid using fireworks and firecrackers. They are illegal in many places.
Never use sparklers indoors.
Clear the walkways and entrances of your home of any objects that could cause someone to trip and fall.
Always keep champagne bottles pointed away from your eyes and face when you take the cork out.
If you use your fireplace, make sure the screen is in front of it during the party so sparks cannot escape.
Premises liability law is expansive and varies from state to state. Our experienced personal injury lawyers know this area of law and have achieved successful verdicts and settlements in slip and fall cases and other types of personal injury cases.
If you are searching for an experienced personal injury lawyer in South Carolina, including Sumter, Lexington and Columbia, please contact McWhirter, Bellinger & Associates for a free case evaluation. Our experienced injury lawyers are committed to recovering compensation for people who have been injured because of someone else's negligence.