2 Charleston bars agree to $4.6 million settlement after tourist dies in drunk driving accident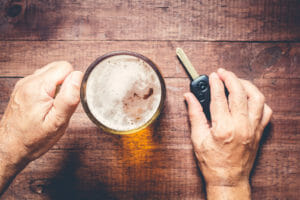 The owners of two Charleston bars have agreed to pay a $4.6 million settlement to the widow of a man killed in a drunk driving accident. The at-fault driver had allegedly become intoxicated at the two establishments before getting behind the wheel.
According to legal filings in US District Court, Thomas Garris plowed his F-150 pickup truck into a Mazda sedan after running a red light in 2019. The Mazda then hit a nearby building, killing 32-year-old William Kappel Jr., a resident of Chicago who was visiting Charleston with his wife.
Garris, 30, had been drinking at Coast Bar & Grill and Mynt bar prior to the accident and had an alcohol blood content of .19, over "twice the legal limit," the complaint said.
The complaint also alleged that Garris had "high levels" of THC, an active ingredient of marijuana, in his system. "The high level of THC [that] Garris had in his system at the time of the collision, by itself … impaired his ability to safely operate a motor vehicle," the complaint said.
Both bars contributed to the $4.6 million settlement, but the exact amounts paid by each establishment were not disclosed in the agreement.
Mynt bar, which allegedly served Garris his final drinks of the night, has also agreed to provide mandatory alcohol server training to its bartenders, servers, and security personnel for the next three years.
Garris has been charged with reckless homicide and felony DUI causing death. He was released on a $250,000 bond and remains under house arrest, according to Charleston County records.
The two bars deny any fault in the death of Kappel.
Drunk driving accidents are not uncommon in South Carolina. In fact, there were 28,235 DUI-related collisions in the state between 2013 and 2017, according to the South Carolina Department of Public Safety (SCDPS). And in 2019, the Palmetto State placed third for the most drunk driving deaths that year.
This reality means that innocent people fall victim to intoxicated drivers on South Carolina roads far too often. Although no one ever plans to be one of those victims, the unexpected can happen to anyone.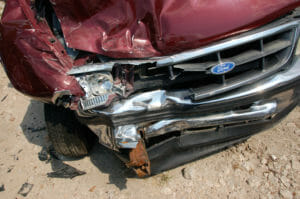 Those hit by drunk drivers on South Carolina roads often sustain serious injuries and are left with mounting medical bills and recovery costs. Pain and suffering, emotional trauma, loss of income, and disability are other hardships that drunk driving accident victims face.
When it comes to receiving fair compensation following a drunk driving accident, hiring a qualified and experienced South Carolina car accident attorney is absolutely necessary. The lawyers at McWhirter, Bellinger & Associates know how to argue a victim's case thoroughly and persuasively, going up against stubborn insurance companies who will do everything they can to avoid paying out a fair sum. Our attorneys also make sure that every avenue is explored, such as future medical costs and other hardships that might occur at a later date as a result of the accident.
McWhirter, Bellinger & Associates has an impressive track record of fighting for victims of drunk driving accidents. In one recent example, Our law firm secured a settlement in a similar case, recovering damages from a bar that served an intoxicated driver.
With offices in Aiken, Camden, Columbia, Lexington, Newberry, Orangeburg, and Sumter, McWhirter, Bellinger & Associates is ready to help with your case.
We are here to serve you. Give us a call today at 803-768-3447 for a free case evaluation.