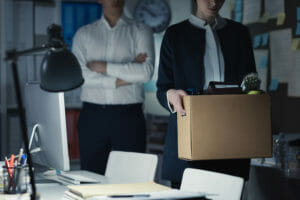 If you've been injured on the job, you might worry about being fired if you file a workers' compensation claim. Although firing someone for that reason is illegal, some employers try to do so under the guise of another reason. That's why it's important to know the facts when it comes to South Carolina workers' compensation law, and to hire a lawyer when necessary.
South Carolina is an "employment at will" state, which generally means that an employee can be fired at any time for any reason or no reason. However, South Carolina prohibits the firing of an employee solely based on a good faith workers' compensation claim. Firing a person for that reason is known as a "retaliatory discharge."
State law is very clear about the illegality of firing someone for filing a workers' compensation claim. It states that "no employer may discharge or demote any employee because the employee has instituted or caused to be instituted, in good faith, any proceeding under the South Carolina Workers' Compensation Law, or has testified or is about to testify in any such proceeding."
It goes on to state that "any employer who violates any provision of this section is liable in a civil action for lost wages suffered by an employee as a result of the violation, and an employee discharged or demoted in violation of this section is entitled to be reinstated to his former position."
Employees who are injured at work should not fear getting fired for filing a workers' compensation claim. Filing a claim simply means that you are following the correct protocol outlined by the state of South Carolina.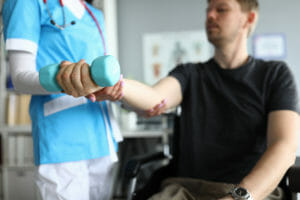 Of course, some employers will try every trick in the book to claim their employee did something else wrong, so that a termination can be upheld. If this happens, hiring a lawyer is absolutely vital. The burden of proof in such cases is on the employee, and an experienced attorney will do their best to showcase your excellent track record as a worker, and argue that your termination was retaliatory in nature. They will also make sure that any compensation that was lost due to the termination is recovered, and that the position you held before you were fired is restored to you.
Remember, your health comes first. You're entitled to receive medical care and compensation if you've been injured on the job. Fear of termination should never stop an employee from filing a legitimate workers' compensation claim and receiving appropriate medical care for their injury.
If you've been injured on the job in South Carolina, contacting an attorney can be a very wise move. The lawyers at McWhirter, Bellinger & Associates have been fighting for workers' compensation victims for more than 40 years. We are experts on the law and know how to go up against insurance companies who will try to cut corners at the expense of your health.
McWhirter, Bellinger & Associates would love to hear from you if you're a South Carolina employee who was injured at work. Call us today at 803-768-3447. It won't cost you anything to see if we can help.®
With offices in Aiken, Camden, Columbia, Lexington, Newberry, Orangeburg, and Sumter, we are here when you need us.