Spotlight on firefighting foam as environmental groups warn of contaminated SC water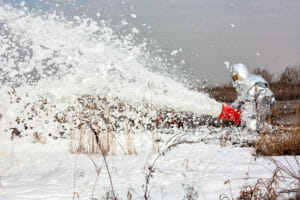 A coalition of environmental groups has urged the South Carolina Legislature to do more about toxic chemicals known as PFAS which threaten drinking water across the state. It comes as a South Carolina judge continues to oversee mounting nationwide lawsuits related to PFAS.
Known to be linked to firefighting foam, non-stick cooking pans, cosmetics, dental floss, and stain-resistant carpets,polyfluoroalkyl substances (PFAS) have been found to spread quickly in water and have been tied to cancer, kidney damage, and developmental disabilities.
During an annual legislative briefing, clean water advocate Letitia Dowling asked South Carolina legislators to establish limits on the amount of PFAS that are allowed in drinking water, stating that while state regulators have taken some steps to address PFAS, they haven't done enough.
"Let's make some smart decisions about regulations about these 'forever chemicals' and other pollutants to improve our water quality,'' she said, urging South Carolina to follow in the footsteps of other states which have moved to set such standards.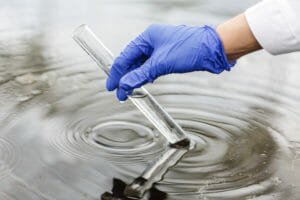 Legislation introduced by Democratic lawmakers Sen. Thomas McElveen of Sumter and Rep. J.A. Moore of Charleston would require a standard to prevent PFAS over a certain level in drinking water. However, similar legislation previously failed to pass when put to a vote.
The issue of PFAS, particularly as they relate to firefighting foam, has been a hot topic in South Carolina since three studies found that Shaw Air Force Base, Joint Base Charleston, the North Auxiliary Airfield, and the former Myrtle Beach Air Force Base are all saturated with PFAS.
Some of the groundwater collected at the sites contained chemical levels thousands of times higher than the advised limit set by the US Environmental Protection Agency (EPA).
The Air Force has long used aqueous film forming firefighting foam (AFFF) during training exercises and aviation accidents. Although it is now being phased out, its effects remain – and lawsuits across the country are mounting.
South Carolina Judge Richard B. Gergel is presiding over all cases nationwide involving PFAS and AFFF. Many of the suits not only state that local residents have fallen victim to cancer and other illnesses as a result of firefighting foam, but also that manufacturers and distributors of the foam knew of its dangers but declined to share that information with federal regulators.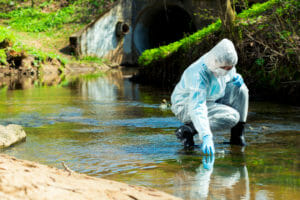 Those who have been diagnosed with a serious illness after being exposed to AFFF – either directly or through contaminated water – could be entitled to compensation including medical bills, pain and suffering, disability or permanent injury, lost wages/loss of earning capacity, punitive damages, rehabilitation costs, and wrongful death.
If you or a loved one have been negatively impacted by AFFF, the attorneys at McWhirter, Bellinger & Associates are standing by to hear your story. We would be delighted to give you a free case evaluation and help you in any way we can.
With law offices in Aiken, Camden, Columbia, Lexington, Newberry, Orangeburg, and Sumter, our lawyers are dedicated to helping people across the state of South Carolina who have been adversely affected by AFFF. We are experienced and work hard to help our clients receive what they are rightfully owed.
Contact us today at (803) 590-9203. It won't cost you anything to see if we can help.