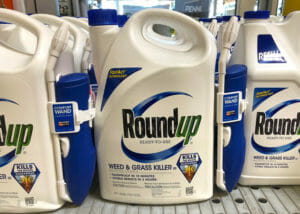 Bayer has announced it has reached a $2 billion formal agreement with the plaintiffs' counsel in a class-action Roundup suit which alleges the weed killer causes cancer. The settlement, which has been submitted to a California judge for approval, is aimed at managing future Roundup lawsuits.
The deal would provide $2 billion for an initial four-year period, to cover future lawsuits related to people who used Roundup and were diagnosed with non-Hodgkin's lymphoma. The deal also includes benefits for those who develop cancer in the future.
"Qualifying class members over the next four years will be eligible for levels of compensatory awards based on guidelines set forth in the agreement," Bayer wrote in a press release.
Each plaintiff would be eligible for up to $200,000 in compensation.
The plaintiffs' class counsel has filed a motion for preliminary approval of the class agreement with Judge Vince Chhabria of the US District Court for the Northern District of California, who is presiding over the Roundup multi-district litigation. It comes after a similar $1.25 billion proposal was rejected by the judge last year.
In the current proposed deal, Bayer also commits to establishing an "advisory science panel whose findings would not be preclusive but can be used as evidence in potential future litigation involving class members," and to create "research and diagnostic programs."
Although Roundup continues to be widely used across the United States, its active ingredient – glyphosate – was classified as "probably carcinogenic to humans" by the World Health Organization (WHO) in March 2015.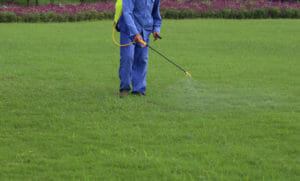 A study by three US universities recently reported that people with high exposure to Roundup and other glyphosate-based herbicides could have a 41% increased relative risk of developing Non-Hodgkin's lymphoma – a cancer that affects the body's lymphatic system, which is part of the immune system.
In addition to the other terms laid out in the proposed deal, Bayer has stated that it will seek permission from the Environmental Protection Agency (EPA) to add a reference link on labels of its glyphosate-based products. Those labels would "provide consumers with access to scientific studies and information that the company has permission to disclose or are in the public domain."
Bayer has been immersed in Roundup cancer lawsuits since purchasing Monsanto in 2018. However, the company continues to reject claims that Roundup causes cancer.
Roundup lawsuits are happening nationwide, including in South Carolina. If you're a resident of the Palmetto State who has been diagnosed with Non-Hodgkin's lymphoma which you believe is a direct result of using Roundup weed killer, you may be entitled to substantial compensation.
The attorneys at McWhirter, Bellinger & Associates have offices across South Carolina and are standing by to give you a free case evaluation. With locations in Aiken, Camden, Columbia, Lexington, Newberry, Orangeburg, and Sumter, we fight to get South Carolinians the compensation they're owed after developing an illness which is linked to Roundup or any other dangerous product or medication.
Give McWhirter, Bellinger & Associates a call today at 803-590-9242. It won't cost you anything to see if we can help®.