The personal injury attorneys at McWhirter, Bellinger & Associates law firm are reviewing potential Paragard IUD lawsuits, after women using the product experienced infection, tearing of the uterus, and scarring due to the device breaking or migrating. Many women have required surgery to remove their Paragard IUDs, and some have experienced ectopic pregnancies.
Paragard IUDs are a popular choice for women seeking a semi-permanent birth control option, but complications related to the device can be extremely serious – even life-threatening.
What is the Paragard IUD?
Manufactured by CooperSurgical and approved by the FDA in 1984, the Paragard IUD is designed to act as a long-term, non-hormonal method of birth control. The device, which is intended to work for up to 10 years, is made of a plastic, T-shaped base with a copper wire wrapped around it.
The copper wire of the Paragard IUD works to prevent pregnancy by producing an inflammatory reaction in the body that is toxic to sperm and eggs.
Serious risks associated with the Paragard IUD
Many women choose to have the Paragard IUD implanted so they no longer have to worry about taking daily hormonal contraceptive pills or using barrier birth control methods. However, for many women, the risks have far outweighed the benefits.
Many women who have used the device have experienced major problems including:
IUD breaking and causing injury
IUD migrating and causing injury
IUD perforating & tearing the uterus
IUD "stuck" in the uterus
Surgery to remove the IUD
Pelvic Inflammatory Disease
Organ damage & scarring
Infections
Ectopic pregnancy
Hysterectomy
What does the manufacturer of the Paragard IUD say?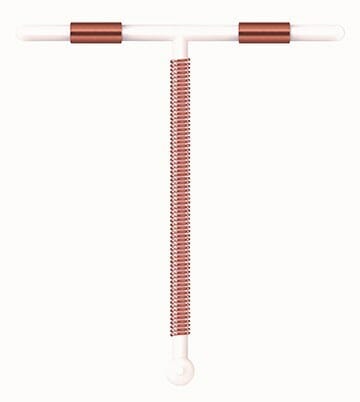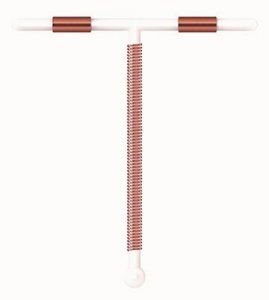 CooperSurgical has outlined a list of side effects on the Paragard IUD website, including Pelvic Inflammatory Disease (PID). "PID can cause serious problems such as infertility, ectopic pregnancy, and chronic pelvic pain. Rarely, PID may even cause death."
In addition to PID, CooperSurgical states that the IUD may become stuck in the uterus, requiring surgical removal. It also mentions the possibility of perforation of the uterus, which also requires surgery, and expulsion (falling out) from the uterus.
The website also notes that a "pregnancy with Paragard in place has a greater-than-usual chance of being ectopic (occurring outside your uterus)." It states that an ectopic pregnancy may require surgery and "can cause internal bleeding, infertility, and death."
It goes on to mention other side effects such as anemia, backache, pain during sex, menstrual cramps, allergic reactions, vaginal infections, vaginal discharge, faintness, and pain. It acknowledges that this is not a complete list of possible side effects.
Contact McWhirter, Bellinger & Associates today
If you or a loved one have experienced adverse effects from a Paragard IUD, you may be entitled to compensation including:
Medical bills
Pain and suffering
Disability or permanent injury
Lost wages/loss of earning capability
Punitive damages
Rehabilitation costs
The attorneys at McWhirter, Bellinger & Associates are highly experienced in fighting for South Carolinians who have experienced personal injury due to faulty products and corporate negligence.
McWhirter, Bellinger & Associates has offices in Aiken, Camden, Columbia, Lexington, Newberry, Orangeburg, and Sumter, South Carolina.
Contact the law firm today for a free case evaluation at 803-590-9197. It won't cost you anything to see if we can help.