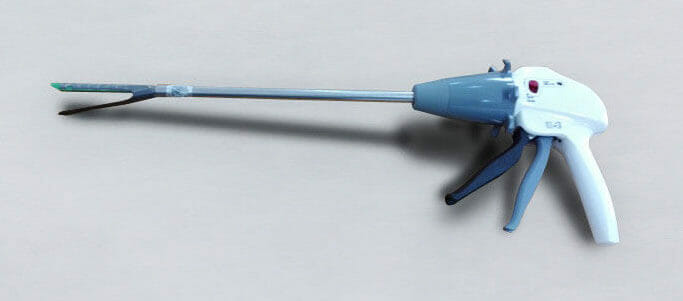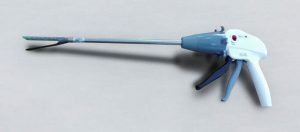 Patients in need of surgery rely on the expertise of their doctors and the quality of the instruments used, including surgical staplers. However, many patients have experienced adverse – and even deadly – side effects from surgical staplers designed for internal use, prompting the FDA to issue recalls.
If you or a loved one have experienced adverse effects following the use of a surgical stapler during surgery, you could be entitled to compensation.
When are surgical staplers used?
Surgical staplers are commonplace in many operating rooms, and are used internally to cut and seal blood vessels and tissues during surgery.
They are used in surgeries including:
Bariatric surgery
Colorectal cancer surgery
Endo-related surgery
Gastrointestinal surgery
Gynecologic and urologic surgery
Thoracic surgery
Many other types of surgeries
What types of problems have been caused by surgical staplers?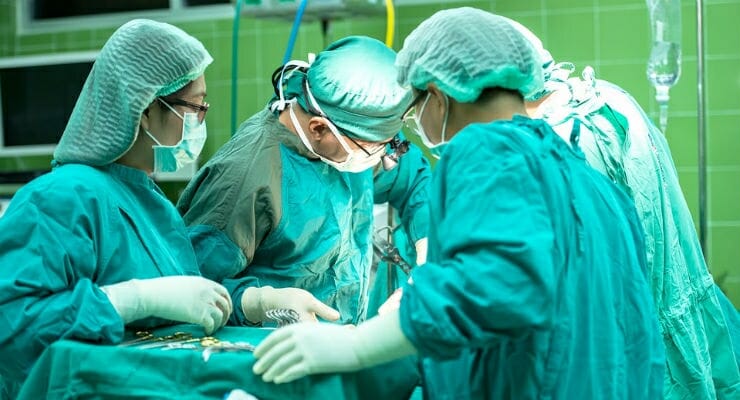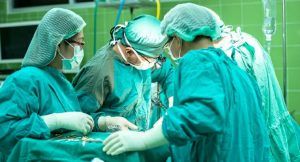 The FDA announced in March 2019 that following a review of medical device reports, it had become "concerned by the increasing number of adverse events associated with surgical staplers and staples for internal use."
From January 1, 2011 to March 31, 2018, the FDA received over 41,000 individual medical device reports for surgical staplers and staples for internal use, including:
366 deaths
Over 9,000 serious injuries
Over 32,000 malfunctions
The agency also said that it believes "many of the problems identified in these reports can be primarily attributed to surgical staplers for internal use because proper staple formation is largely contingent on proper function and use of the stapler."
The most commonly reported problems disclosed in the reports included:
Opening of the staple line or malformation of staples
Misfiring
Difficulty in firing
Failure of the stapler to fire the staple
Misapplied staples
According to the FDA, surgical stapler and/or staple malfunctions can "result in prolonged surgical procedures or unplanned, additional surgical interventions which may lead to other complications" including:
Bleeding
Sepsis
Fistula formation
Tearing of internal tissues and organs
Increased risk of cancer recurrence
Death
Is the FDA also to blame?
It was recently revealed that the FDA was running a "secret" database which included surgical stapler malfunction reports that were not released publicly.
Here's what we know about the FDA's private database:
In 2016, the FDA's private database received nearly 10,000 surgical stapler malfunction reports – but only 84 of those were disclosed in the public database
The FDA gave the makers of surgical staplers a special "exemption" which allowed most malfunction reports to go only to the private database
When asked, most patient-safety experts were unaware of the existence of the private database
Patients and the medical community were largely left in the dark about the extent of the risks posed by surgical staplers
Which kinds of surgical staplers have been recalled?
Ethicon Echelon Flex Endopath Staplers (FDA Class I recall in October 2019)
Ethicon Endo-Surgery Curved Intraluminal Staplers (FDA Class I recall in May 2019)
Ethicon Endo-Surgery Endoscopic Curved Intraluminal Stapler with Adjustable Height Staples (FDA Class I recall in May 2019)
Class I recalls are the most serious category of FDA recalls, meaning there is "reasonable probability that the use of or exposure to a violative product will cause serious adverse health consequences or death."
Have you been adversely affected by the use of a surgical stapler?
If you or a loved one have experienced the problems listed above or any other adverse effects following a surgery that used a surgical stapler, the defective products attorneys at McWhirter, Bellinger & Associates are interested in hearing about your experience.
Our dedicated team is standing by to give you a free case evaluation. Call us today at 888-353-5513.