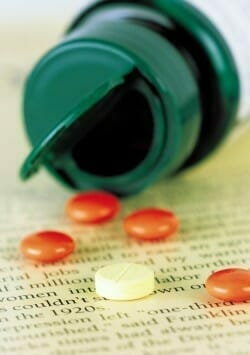 Intra-articular pain pump catheters have recently been linked to cases of postarthroscopic glenohumeral chondrolysis (PAGCL). The American Journal of Sports Medicine recently published an article stating the findings of several cases of PAGCL following the use of intra-articular pain pump catheters.
It has been highly suggested that the use of intra-articular pain pump catheters that elute bupivacaine with epinephrine be avoided until further studies and investigations can be conducted.
PAGCL is characterized by the deterioration of cartilage within the glenohumeral joint of the shoulder. The glenohumeral joint is comprised of the shoulder blade socket and the ball at the end of the arm.
Cartilage is needed for smooth joint movements. When the cartilage deteriorates, the patient many suffer the following:
Shoulder pain that ranges from moderate to severe
Stiffness in and around the shoulder
Reduced shoulder movement
The loss of shoulder movement
Popping, grinding, or clicking of the shoulder
Severe cases of PAGCL require the replacement of the shoulder. PAGCL may develop following some shoulder surgeries such as arthroscopic surgery.
Arthroscopic surgery uses a tiny camera and lighting apparatus that are inserted through a small incision. The tiny camera captures images of the shoulder and relays the images to a video screen that allows the physician to more accurately assess and operate on the shoulder.
To help with pain management after arthroscopic surgery, a pain pump that dispenses bupivacaine with epinephrine pain medication is placed directly into the shoulder. The pain pump is removed about two to three days following the shoulder surgery and is disposed of. The shoulder will then heal naturally on its own.
The exact relationship between the intra-articular pain pump catheters and PAGCL is unknown. What is known, however, is that the pain pump is highly associated with PAGCL, according to The American Journal of Sports Medicine.
Please contact our defective products lawyers in South Carolina for more information about your PAGCL shoulder pain pump case if you live in or around the Camden, Sumter, Lexington, Newberry, Orangeburg, and Columbia, South Carolina, areas.
For immediate help, call today at 888-353-5513.