Camden, Sumter, Lexington, Newberry, Orangeburg, Columbia, and Aiken, SC.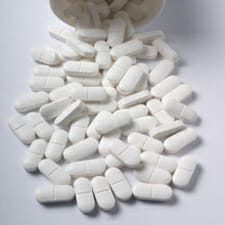 Doctors and the pharmaceutical companies that manufacture them tell us the drugs we take are supposed to help us feel better. However, the sad truth is that pharmaceutical manufacturers are more concerned with profits than the health of those who take their drugs, so the dangerous side effects that harm and kill are not necessarily first in their mind as they push for the pills to be marketed.
Healthcare professionals may push you to take drugs you do not need to take or may overlook the dangerous side effects. In either case, taking these dangerous drugs can seriously injure you or a loved one.
Some of the dangerous drugs in the news lately include:
If you or a family member has been sickened from a dangerous drug in the Sumter or Columbia, South Carolina, area, please contact the experienced defective drug lawyers in South Carolina at McWhirter, Bellinger & Associates, P.A.
Dangerous Drug Statistics
In 2006, the CDC estimates that 350,000 Americans died of drug reactions or interactions
Two-thirds of doctor's visits result in the patient being given a drug prescription
In 2004, more people ages 45 to 54 died as a result of unintentional drug overdoses than died in automobile accidents
Nearly 85 percent of people 65 and older are taking at least one drug prescription, and many are taking several different drugs at the same time
For many people, prescription drugs are a way of life and they need these drugs to function every day. There is a drug for almost every condition. Rather than treating what might be the cause of the condition, many doctors will throw a drug at it to see if it will solve the problem. Most of the time, the drug is exactly what is needed. But sometimes the drug's side effects are more dangerous than what the drug is needed for.
If you or a loved one has become ill from the side effects of a prescription medicine, please contact the dangerous drug attorneys at McWhirter, Bellinger & Associates, P.A., for an initial consultation.
With offices in Aiken, Camden, Columbia, Lexington, Newberry, Orangeburg, and Sumter, South Carolina, our personal injury lawyers are ready to serve you.
For immediate help, call today at 888-353-5513.
LOCATIONS
Columbia
(1807 Hampton Street Columbia, South Carolina 29201)
Sumter
(485 N. Lafayette Drive Sumter, South Carolina 29150)
Lexington
(119 East Main Street Lexington, South Carolina 29072)
Camden
(919 Broad Street Camden, South Carolina 29020)
Orangeburg
(104 Office Park Drive Orangeburg, South Carolina 29118)
Newberry
(2203 Wilson Road Newberry, South Carolina 29108)
Aiken
(231 Pendleton Street, NW Aiken, South Carolina 29801)
We were in a minor car accident and went to McWhirter. Their staff was very friendly and answered our questions in a timely manner. Every time I needed to call and speak with someone they were always there to answer and if they weren't available they called me back quickly. I would recommend them highly.